December, 2011
Two Software Tools for Creating Simulations
Kapp Notes
DECEMBER 5, 2011
Here are two tools that can be used for creating effective and engaging simulations. Let me know of other tools. SimWriter. Screen Capture from SimWriter simulation creation software. What started as a tool for internal simulation development is now a patented authoring tool available to license and use for your own e-learning simulation development. It is now on version 3.0 CodeBaby.
What eLearning Should Learn From Games
Upside Learning
DECEMBER 27, 2011
There sure are lot of learning design community folks who love to play digital games. It's always interesting to hear gamers talk about why they play certain genres of games and what aspects of those games they love. What is even more impressive is the passion and motivation that gets individuals to play these games. Watching him learn to play and master the game has been quite a revelation.
20 Signs of Employee Disengagement
The Peformance Improvement
DECEMBER 7, 2011
Employee engagement seems to be the current hot topic of survey organizations. Gallup , Mercer , BlessingWhite , and others are regularly conducting national and international studies of engagement. It's interesting to discover from these surveys that roughly 30% of employees indicate that they are engaged in their work. You don't need an organization-wide survey to answer this question.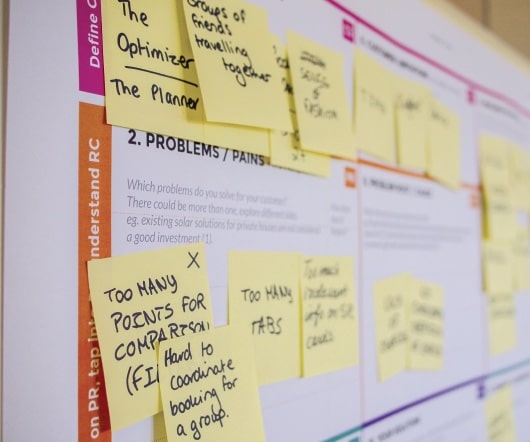 Massively scalable training
Clive on Learning
DECEMBER 15, 2011
Some fantastic progress has been made recently in realising the concept of massively scalable education. You've probably already heard plenty about the Khan Academy , which has contributed to the maths education of millions, as well as the free online courses being run by faculty at Stanford University. An Introduction to Artificial Intelligence , led by Peter Norvig and Sebastian Thrun, attracted some 160,000 enquiries, of which 25,000 or more have made it through to its conclusion. Interested as I am in all this, my work is not in education, it is in training. There is, of course, an overlap.
Get an Exclusive Articulate Storyline Game Show Template from eLearning Brothers
Advertisement
Download one of the most popular game templates from eLearning Brothers with a look and feel exclusively made for eLearning Learning subscribers! eLearning Brothers creates awesome templates and assets to help you look like an eLearning Rockstar!
More Trending