July, 2012
Top 7 Myths Of Mobile Learning
Upside Learning
JULY 5, 2012
When it comes to mobile learning myths and misconceptions abound. The mlearning domain is still new to many, so this confusion is to be expected. These myths are holding back widespread adoption of mobile learning in the workplace. Here is a list of the more common ones I come across. Also contrast with a list of myths we posted on this blog a couple of years ago. 1. It's not secure.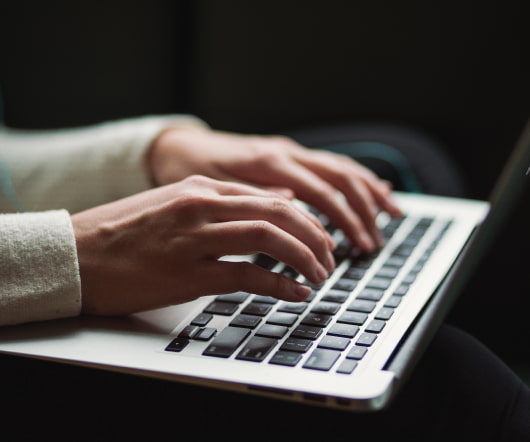 The Connected Educator: Building a Professional Learning Network
Allison Rossett
JULY 17, 2012
Torrey Trust is my guest blogger. Her topic– personal learning networks, also known as PLNs. Here is a way for people to turn their interest in lifelong, independent learning AND social connections into a way of life. It took 40 years, but with the invention of the Internet and social media tools, Licklider & Taylor's predication has come true. Information Aggregation. RSS readers (i.e.,
The State of E-Learning in Australia in 2012
Connect Thinking
JULY 21, 2012
Question from a client: We're an organisation of about 1000 people and we don't have any e-learning. How far behind are we? This question led me to think about a much larger question – the state of e-learning in Australian organisations in 2012. My experience is not exhaustive and my opinion will have inherent biases. This is a shame. Learning Strategy Our Changing Practice
Envisioning the Future of Education Technology #edtech #eLearning
Dont Waste Your Time
JULY 31, 2012
"Education lies at a peculiar crossroad in society. On one hand it has the responsibility of anticipating real-life skills by preparing us for an increasingly complex world – but education methodologies can only be formalized after practices have been defined. " Thanks to Michell Zappa for this follow-up infographic to the Envisioning Emerging Technology I posted yesterday.
Attract, Engage, and Develop Talent using Open Badges: An IBM case study
Advertisement
Companies have an incredible opportunity to use badges to help attract, engage, recognize and develop talent. There have been significant developments around digital credentials and particularly the fast rise of badges and micro-credentials. Learning Professionals need to be aware of what's happening and innovators should be taking a leading role. In this session, David will go through the well-known IBM Open Badge Program to help explain badge programs.
Case Study
More Trending