June, 2009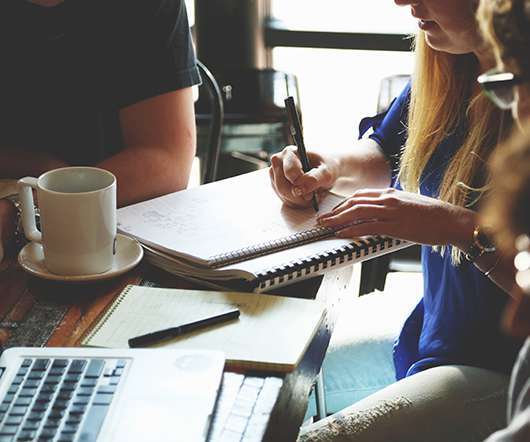 Top 100 Learning Game Resources
Upside Learning
JUNE 24, 2009
When writing the whitepaper about Casual games , I did a fair bit of research and looked at several hundred web links. While doing so, I documented a few of the better ones. I'd been mulling posting these to the blog. So here they are – a Top 100 Learning Game Resource list. If you are already developing learning games, these links will broaden your horizons, as they did mine. Educause.
Simulations and Learning how to run a "Code"
Kapp Notes
JUNE 15, 2009
Taking a break from the Innovation in Learning workshop conducted at Johns Hopkins. My presentation at the Johns Hopkins Medicine Simulation Center was a lot of fun. I got the chance to work with a great group of educators and demonstrate an interactive audience response system and several computer-based simulations. It was interesting. Here we are right before the simulated heart attack.
The Agile Elearning Design Manual - Think Small (Iterations, Action Maps, Storyboards, and Mini-Modules)
The Learning Generalist
JUNE 22, 2009
We explored the waterfall approach towards elearning development in a prior post of this series. As you will notice in the above representation of the model, the issues are: Too much time gets spent in upfront design and planning when all of this is quite likely to change. Can we reduce flab in our analysis and design phase? Can we create more opportunities for customer feedback? Rapid Elearning?
4 Simple Tips for Recording High-Quality Audio
Rapid eLearning
JUNE 2, 2009
Good audio is critical to your elearning success. You might be a great instructional designer and create the most engaging courses possible. But it all falls apart if the audio quality in your course is not very good. In an earlier post we looked at when it makes sense to consider paying for professional narration. If you have the money, this is a viable option. Invest in a good quality microphone.
How to Choose Between On-Demand and Instructor-Led Training
Advertisement
Not sure whether to offer on-demand or instructor-led training, or both? Each has its pros and cons and your decision will depend on your organization's needs and goals. Download this eBook to learn which option is better at scale, as well as the resources needed to implement each training type.
More Trending