Sat.Dec 03, 2011 - Fri.Dec 09, 2011
Two Software Tools for Creating Simulations
Kapp Notes
DECEMBER 5, 2011
Here are two tools that can be used for creating effective and engaging simulations. Let me know of other tools. SimWriter. Screen Capture from SimWriter simulation creation software. What started as a tool for internal simulation development is now a patented authoring tool available to license and use for your own e-learning simulation development. It is now on version 3.0 CodeBaby.
20 Signs of Employee Disengagement
The Peformance Improvement
DECEMBER 7, 2011
Employee engagement seems to be the current hot topic of survey organizations. Gallup , Mercer , BlessingWhite , and others are regularly conducting national and international studies of engagement. It's interesting to discover from these surveys that roughly 30% of employees indicate that they are engaged in their work. You don't need an organization-wide survey to answer this question.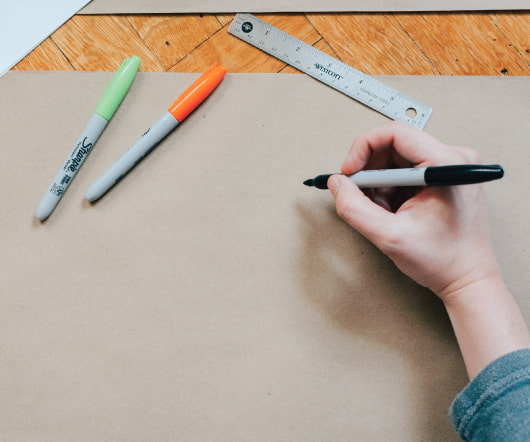 Face-to-face is for special occasions
Clive on Learning
DECEMBER 9, 2011
Ask yourself. What proportion of the music that you consume is at a live performance? Chances are it's something between 0 and 10%. What proportion of the drama that you watch is at the theatre, rather than at the cinema or on TV? I'd be surprised if it's more than a few percent. And what proportion of the sport you watch is in a stadium rather than on TV. You get the idea. And yet, there's a good possibility that those live events that you have attended - music, drama, sport or whatever - are among the most memorable occasions of your life. Perhaps even peak experiences.
The Mobile Internet Explosion In India
Upside Learning
DECEMBER 8, 2011
Came across this really interesting presentation about the growth of mobile internet in India by Mashable here – Mostly Mobile: How the Internet Is Consumed in India [INFOGRAPHIC]. Three factoids that strike me as being interesting: 1. 71% of India's population uses mobile phones – that is 858,370,000 individuals! 2.
How to Choose Between On-Demand and Instructor-Led Training
Advertisement
Not sure whether to offer on-demand or instructor-led training, or both? Each has its pros and cons and your decision will depend on your organization's needs and goals. Download this eBook to learn which option is better at scale, as well as the resources needed to implement each training type.
Train
More Trending