Sat.Dec 01, 2012 - Fri.Dec 07, 2012
How to Evaluate Learning: Kirkpatrick Model for the 21st Century—A Revision
Social Learning
DECEMBER 6, 2012
I was asked by Wendy Kirkpatrick to remove the copyrighted Kirkpatrick diagrammatic model from my original blog post, How to Evaluate Learning: Kirkpatrick Model for the 21st Century. This revised post includes a step-by-step table as a replacement for that diagram. think the table actually makes the process easier to understand. Even though many [.]
How to Use a Learning Management System for Performance Support
Absorb LMS
DECEMBER 6, 2012
About a dozen years ago, learning and development professionals thought performance support was bigger than Tom Hanks , Meryl Streep , and The Beatles all rolled into one. Conferences about performance support were filled to capacity. Help authoring tools such as Robohelp and Doc-to-Help were selling like hotcakes. Electronic performance support support systems (EPSS) were the rage.
LMS Switching Guide – A Free eBook!
Upside Learning
DECEMBER 3, 2012
There are things that are easy to do, and then there are a few that are easier said than done. Switching to a new LMS, for most organizations, belongs to the latter. We have addressed various areas in LMS switching on our blog earlier. Titled 'LMS Switching Guide' , this free eBook is a start to end guide on LMS switching. Understanding the components of the LMS switching process.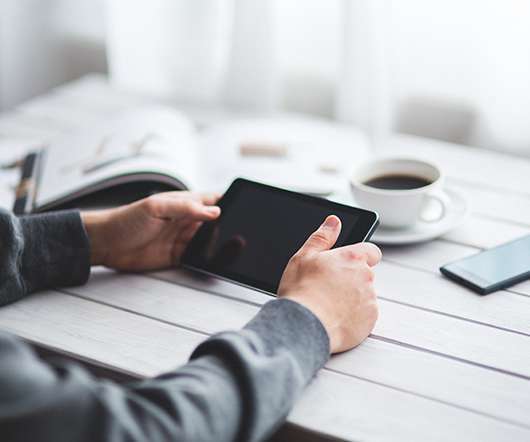 Adobe Captivate 6: Best Practices for Creating Compliant eLearning
I Came, I Saw, I Learned
DECEMBER 1, 2012
by Kevin Siegel    Several years ago I was in Canada teaching Captivate for a large Toronto-based company. We were just getting ready to cover the accessible features found in Captivate when I was informed that I could skip the section because Canadians were not required to create accessible content. I was surprised that the Canadian government had not addressed the issue of compliance (compliance is often a requirement in the United States), but I skipped the section as requested. If you work in the United States, or create eLearning content for a U.S. Slide accessibility text.
Get an Exclusive Articulate Storyline Game Show Template from eLearning Brothers
Advertisement
Download one of the most popular game templates from eLearning Brothers with a look and feel exclusively made for eLearning Learning subscribers! eLearning Brothers creates awesome templates and assets to help you look like an eLearning Rockstar!
Templates
More Trending