Sat.Mar 10, 2012 - Fri.Mar 16, 2012
3D Virtual Worlds are NOT Dead, Dying or Disappearing
Kapp Notes
MARCH 16, 2012
There are many reasons by I believe that virtual worlds are not dead, dying or disappearing. Here are three indicators that I see. Classes in 3D Worlds and About 3D Worlds. First contrary to the belief of many, Second Life is not dead or dying. Last night I had the pleasure of traveling to Randy Hinrich's Virtual World Certificate Class for 2012 in their Winter Thinkfest. Version 2.0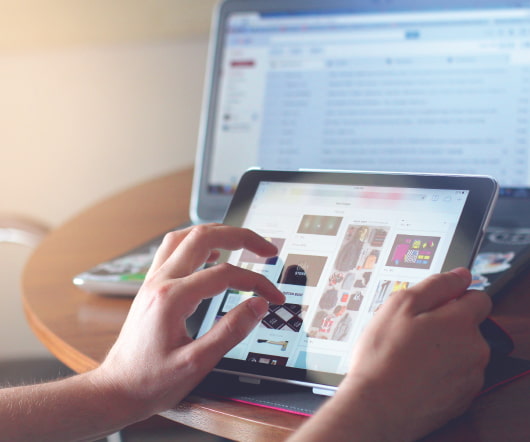 My love-hate relationship with learning objectives
Clive on Learning
MARCH 15, 2012
I think most people would agree that workplace learning interventions need a clear purpose, closely aligned to the needs of the organisation, and should be directed at helping employees to acquire competences that will help them in doing their jobs effectively and efficiently. But statements of purpose or competence are what we would normally regard as learning objectives, which define the outcomes of a learning intervention in terms of knowledge, skills and attitudes. But only part of me believes this works out in practice. But is the world really like this? So where does that leave things?
Overcome Your Formal Education with Unschooling
Bottom-Line Performance
MARCH 16, 2012
How many years of formal education have you received in your life? We like to think we are pretty smart, but what did we really learn? The technological advances of the industrial revolution created huge demand for a certain type of individual: follows instructions, sticks to procedure, generates predictable results, easy to manage. Ever wonder why? You risk ridicule, even failure.
Adobe RoboHelp: Synonyms Made Easy
I Came, I Saw, I Learned
MARCH 15, 2012
by Kevin Siegel    One of the most often used areas of any Help System is Search. And since Search is created automatically when you generate a layout, there's nothing the RoboHelp author has to do to make Search available for the user. Search does have one main drawback for the user. failed Search is a missed opportunity for both you and the user. We offer a live, online class.
Attract, Engage, and Develop Talent using Open Badges: An IBM case study
Advertisement
Companies have an incredible opportunity to use badges to help attract, engage, recognize and develop talent. There have been significant developments around digital credentials and particularly the fast rise of badges and micro-credentials. Learning Professionals need to be aware of what's happening and innovators should be taking a leading role. In this session, David will go through the well-known IBM Open Badge Program to help explain badge programs.
Case Study
More Trending