Sat.Jan 28, 2012 - Fri.Feb 03, 2012
5 Top Game Based Learning Links: GBL Digest 2
Upside Learning
FEBRUARY 1, 2012
'Gamification' is a term that one comes across very often. Some of us love it, some of us might even hate it; but nobody can ignore it! As gamification gradually finds its way into the realm of education, more and more educators are voicing their criticism or admiration for it. Despite the criticism, the gamification of education is here to stay. Below are our top 5 GBL links from this week.
These Stats Bode well for Mobile Learning
mLearning Revolution
JANUARY 31, 2012
 . All signs continue to point to a near future where mobile devices will surpass desktop PCs for how we connect to the Internet, shop, and most other things, including learning. believe we are getting very close to a 'mobile-first' approach to developing content and I can't wait to see we can come up as a community when it comes to mobile learning design. million iPads.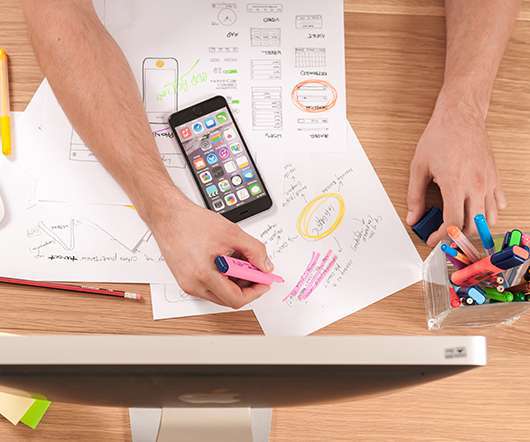 eLearning: Discover Your Learner's Thinking Style
I Came, I Saw, I Learned
FEBRUARY 2, 2012
by AJ George  Do you wish you could get inside the head of your learners and know exactly how their thought processes work? Me too, but we can't all be  Professor Xavier. Learning assessments provider  Pearson TalentLens  has managed to make a bit of self-examination possible at least. They have created the  My Thinking Styles assessment  to help people explore their unique thinking styles. The two part online assessment is free, takes only minutes to complete, and provides a basic report of the participant's thinking styles. eLearning
IMU-LS-04: Facilitating a Massive Open Online Course (Stephen Downes)
ZaidLearn
JANUARY 30, 2012
CLICK HERE TO REGISTER (100 Free slots made available to Public! Running out fast!) IMU LEARNING SERIES Welcome to the IMU Learning Series (Round 4)… The most electrifying webinar series on the planet (by 2013)! We are thrilled to announce that our second invited International speaker is Stephen Downes …Simply WOW! UPCOMING WEBINAR? Too exciting to mention. CLICK HERE!
How to Create a Customer Training Strategy
Advertisement
Want to develop an effective customer training strategy for your organization? Download this guide to learn some simple steps you can follow to set your team up for success. Click to download.
More Trending