Sat.Feb 18, 2012 - Fri.Feb 24, 2012
Mobile Learning: More than just Mobile + Learning
Social Learning
FEBRUARY 24, 2012
Mobile learning seems to be creating a lot of excitement in the learning community these days. quick Google search turns up lots of interesting information about the topic. For example, according to a report published by Ambient Insight Research, the US market for mobile learning products and services reached $958.7 million in 2010. They project that revenues will reach $1.82 billion by 2015.
The Future For Flash
Upside Learning
FEBRUARY 23, 2012
Earlier today, I received a link to the Flash Plugin roadmap. A lot of elearning content today was designed and developed using Flash and that will continue in the foreseeable future. The roadmap was interesting because it points to some items that could possibly impact how we use Flash for delivering eLearning. So where are we going with Flash? It's a tough question to answer.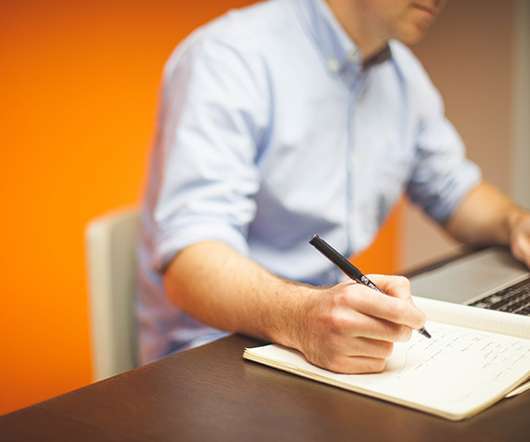 Games Can Provide Authentic Experiences
Kapp Notes
FEBRUARY 23, 2012
To provide effective instruction, it needs to be as authentic to the actual experience as possible. The context of an online course or the context of a classroom is not authentic. Most people do not work in a classroom (except teachers or trainers) so learning how to perform a task or negotiate an outcome in a classroom setting doesn't always translate well to the work environment because of the disconnect between the environments. May times in a classroom or in an elearning module, there are no consequences for wrong decisions or actions. are most people impacted by that. Design
The 0% Solution to Learning
The Peformance Improvement
FEBRUARY 22, 2012
Ideally, organizations should be striving for a culture in which every aspect of the workplace supports continuous individual, team, and whole organization learning. In this kind of culture, formal classroom training is superfluous. Learning occurs from the feedback and reflection around individual, team, and whole organization successes and failures. Robert O.
Attract, Engage, and Develop Talent using Open Badges: An IBM case study
Advertisement
Companies have an incredible opportunity to use badges to help attract, engage, recognize and develop talent. There have been significant developments around digital credentials and particularly the fast rise of badges and micro-credentials. Learning Professionals need to be aware of what's happening and innovators should be taking a leading role. In this session, David will go through the well-known IBM Open Badge Program to help explain badge programs.
IBM
More Trending