Sat.Dec 08, 2012 - Fri.Dec 14, 2012
eLearning & Gamification: The Octalysis Framework
I Came, I Saw, I Learned
DECEMBER 12, 2012
by AJ George  After covering gamification in a few articles, I've been getting lots of feedback requesting more information. I've been doing a bit of research recently and came across the  Yu-kai Chou  & Gamification Blog. If you're interested in gamification in general, you should definitely add this blog to your RSS feed. What is the Octalysis Framework?
8 Things we MUST do in 2013 to seize the potential of mLearning
mLearning Revolution
DECEMBER 13, 2012
2012 has been an amazing year for mobile! This year we have seen technology companies introduce a myriad of mobile devices of all sizes, prices and operating systems. In 2012 Apple announced the iPhone 5, two new iPads and the new iPad mini; Google unveiled their first tablet, the nexus 7 and later the 10″ version; Amazon gave us three Kindle Fire HD tablets. iPhone) and Android (e.g.
Mobile Enables Informal Learning
Upside Learning
DECEMBER 11, 2012
Last week I was at the eLearning Network's 25th Birthday Bash in London. It was a fantastic event with some great speakers and an opportunity to learn drumming. spoke (for 5 min) on how mobile enables informal learning. Here's a summary of my talk. Informal Learning. One of the challenge L&D staff has had is to understand Informal Learning and what can they do something about it.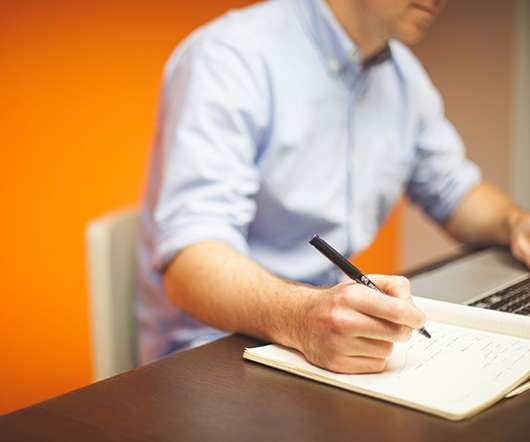 Mexico City Workshop Materials
Kapp Notes
DECEMBER 10, 2012
Had a great time in Mexico City and really enjoyed meeting everyone, presenting on games and gamification. Here are the slides from the presentation. Introductory Slides. Introduction to Workshop for Grupo Salinas from Karl Kapp. Here are the slides about different game types. Game Type Slides. from Karl Kapp. Here are the game design document slides. Creating a Game Design Document from Karl Kapp.
Get an Exclusive Articulate Storyline Game Show Template from eLearning Brothers
Advertisement
Download one of the most popular game templates from eLearning Brothers with a look and feel exclusively made for eLearning Learning subscribers! eLearning Brothers creates awesome templates and assets to help you look like an eLearning Rockstar!
More Trending