Sat.May 23, 2009 - Fri.May 29, 2009
Going from 0 to 60 - 6 Jing Videos in 60 Minutes
Visual Lounge
MAY 29, 2009
"I feel the need. the need for speed!" Ah, one of my favorite quotes from the movie, Top Gun. Remember that scene? Last weekend was the Indianapolis 500. I was watching the news and found out that those cars hit speeds of 220 mph or more!? That got me thinking about speed. It's all about speed, baby! And, wondering if we should pull another all nighter to make 24 videos for Jing? So, tune in!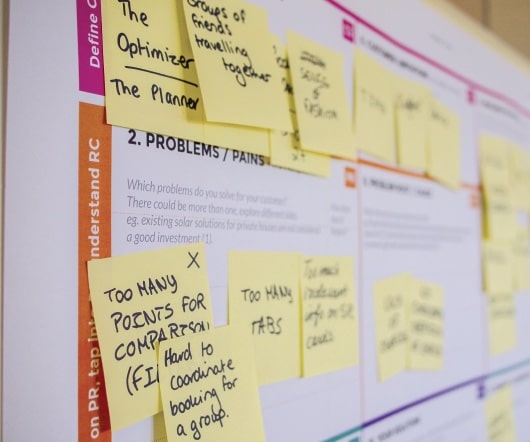 Googley design
Janet Clarey
MAY 26, 2009
Googley design …worth thinking about in the context of instructional design. Focus on people—their lives, their work, their dreams. Every millisecond counts. Simplicity is powerful. Engage beginners and attract experts. Dare to innovate. Design for the world. Plan for today's and tomorrow's business. Delight the eye without distracting the mind. Be worthy of people's trust. Add a human touch. The principle flows from Google's Corporate Philosophy. "Ten things Google has found to be true:. Focus on the user and all else will follow. Fast is better than slow.
7 Tips for Better E-Learning Scenarios
Rapid eLearning
MAY 26, 2009
In a previous post, we looked at how you can make your elearning courses more effective and engaging by getting your learners to pull the course content rather than you just pushing it out to them. great way to create a pull-type course is build it around problem-solving scenarios. Even if you don't create a pull-type course, scenarios are still effective in helping your learners. Or flip it.
Attract, Engage, and Develop Talent using Open Badges: An IBM case study
Advertisement
Companies have an incredible opportunity to use badges to help attract, engage, recognize and develop talent. There have been significant developments around digital credentials and particularly the fast rise of badges and micro-credentials. Learning Professionals need to be aware of what's happening and innovators should be taking a leading role. In this session, David will go through the well-known IBM Open Badge Program to help explain badge programs.
More Trending