Effectiveness
iPad
Related Topics
15 Authoring Tools For mEnabling Your eLearning For iPads
Upside Learning
JANUARY 30, 2013
Last week I asked if you had thought about mEnabling your eLearning for iPads (mEnabling, is what we are calling the process of getting your existing eLearning to run on iPads and other tablets) but didn't really tell you how? Storyline publishes to three different formats: Flash, HTML5, and iOS for iPad, delivering rich multimedia and interactivity for tablet learning. Claro.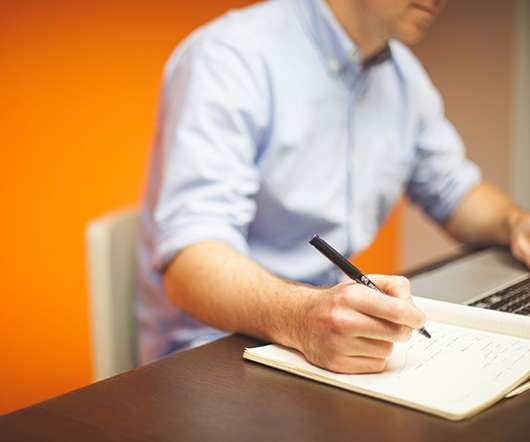 Seven Ways to Use the iPad for Workplace Learning
Upside Learning
FEBRUARY 9, 2010
The iPad is here. Here at Upside our camp is divided, there are iPad lovers and there are iPad baiters. So given that I'm not a lover or baiter of Apple, I'm trying to take an objective view of what the iPad might be able to do for workplace learning. Some or all of these may seem evident, it remains to be seen how successful the iPad will be, and how it will actually end up being used in the workplace. I see 7 ways in which the iPad will (or should I say may) be used in workplace learning. How do you save and transfer documents to the iPad?
Have You mEnabled Your eLearning For iPads?
Upside Learning
JANUARY 22, 2013
Since its launch, back in April 2010, Apple has sold more than 100 million iPads – a mind boggling quantity unmatched and way ahead of any other device manufacturer. Unsurprisingly, global enterprise's interest in the iPad is growing and it is reported that a staggering 94 percent of the Fortune 500 companies are either testing or deploying the iPad. Mobile Learning
13 Tips for Recording Your iPhone, iPad, or iPod
Visual Lounge
DECEMBER 2, 2014
If the content you're recording has its own audio—like the sound effects in a game—you will want to unmute your device so it is captured. 7. If you're recording a game that has both background music and sound effects you should turn off music within the game settings. Recording in a clothes closet is also effective. Prepare your iOS device. 1. Clean up clutter.