eLearning Strategy
Webinar
Related Topics
Spice Up Your Webinars: Webinar Digest
Web Courseworks
AUGUST 2, 2016
This past week, we were fortunate enough to sit down with Karen Hyder, a CTT+ Trainer , to talk about something we do quite often here at Web Courseworks: webinars. As part of our Managing eLearning Thought Leader Series, Karen spoke about the process to follow for a great webinar. Karen begins the webinar asking the audience – "What's wrong with webinars currently?"
Managing eLearning: Fall Webinar Series
Web Courseworks
AUGUST 11, 2016
Web Courseworks is proud to present our Managing eLearning Fall Thought Leaders Series. The guests that we bring in to speak are leaders in the eLearning industry and come from a variety of backgrounds. Flexibility – Having the web as your work space means you can work on eLearning anytime, anywhere, on any device. Who's talking: Connie Malamed, eLearning Coach.
Webinar on Integrating Raptivity with other eLearning Tools
Raptivity
JUNE 2, 2016
Integration of two or more tools gives us the benefit to reach and explore more options in our eLearning needs. In this webinar, we would like to showcase how to integrate Raptivity interactions with other eLearning tools. Join us for this complementary webinar on Thursday, June 09, 2016 at 10:00 am PDT. Register now and do more with Raptivity for your eLearning needs.
The Science of Remembering: Strategies for Long-Term Retention (Free Webinar)
Bottom-Line Performance
MAY 28, 2014
Sharon Boller spoke to these challenges in her recent white paper : "When Remembering Really Matters: Learning Strategies for Long-Term Retention." " The white paper includes strategies for both  learning and  remembering , emphasizing the need to improve the effectiveness of the initial training event as well as the post-training reinforcement strategy.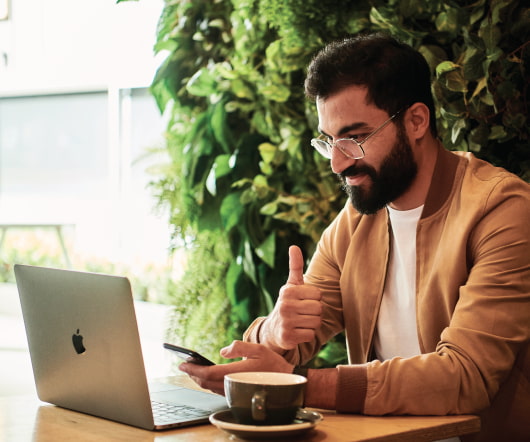 Ditching the formal performance review? Kineo shares 3 Elements for Success
Advertisement
company's strategy, or their colleague the several ways they are. through the program, webinars are made. consolidation webinar is convened. Through this [MCD eLearning] module I now. From Performance Management. to Performance Development eGuide 2Part 2: A Roadmap. for Change In Part 1 of this eGuide, we explored the confluence. of factors that's driving change in how performance. is managed and how organizations are moving. away from the traditional annual review process to. more real-time dynamic approach. This all sounds. management approach to a more dynamic.
Performance Support