eLearning
Presentation
Related Topics
eLearning & Presentations: More Free Images. A MILLION more!
I Came, I Saw, I Learned
APRIL 11, 2014
by AJ Walther    Want more free images for your eLearning or PowerPoint presentations? Just for funsies I threw together a little eLearning layout by using the British Library's free images. How about over a MILLION more? Yes, that's right, I said public domain. That means these images are free to use, share, and modify in any way that you see fit. for free!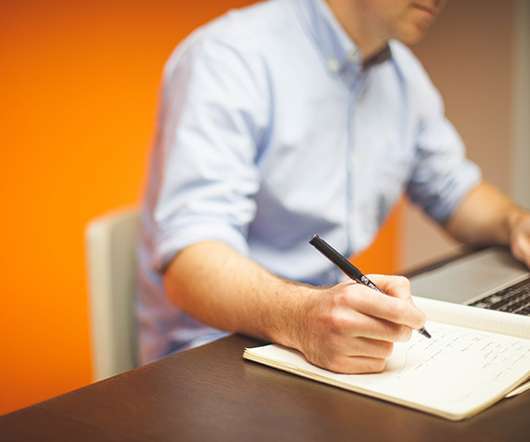 10 eLearning Trends For 2015 – Presentation
Upside Learning
JUNE 18, 2015
Latest trends have been known to be the game changers; be it in the fashion industry or eLearning industry. In the case of eLearning, evolving technologies and improvised approaches make up […]. eLearning eLearning trends eLearning Trends 2015 eLearning Trends For 2015Trend watchers are constantly on the lookout for new trends in the market that have the potential to change the face of the industry.
Presenting… Captivate Intros!
eLearning Brothers
AUGUST 16, 2016
"In a world where eLearning is illegal… One developer will challenge the status quo… Rising above the rest… To become… THE INSTRUCTOR-ATOR! The post Presenting… Captivate Intros! appeared first on eLearning Brothers. Adobe Captivate Resources eLearning eLearning Template Library Featured Products/Services ResourcesGshh Gshh! [Obligatory "Inception"-style
ASTD Philadelphia Presentation Resources
Kapp Notes
JULY 23, 2012
I had a wonderful time at the ASTD Philadelphia elearning SIG meeting last week. Here are some pictures from the presentation. That answer was "Fishy" Here are the slides from the presentation. Philadelphia ASTD eLearning SIG Meeting from Karl Kapp. for coordinating with me for the presentation! Which avatar is more likely to exercise? Games
Seven Simple Secrets to Off-the-Shelf Course Success
Advertisement
And for good reason as it has many advantages:  It offers a breadth of course topics, relevant to many, and readily available.  It also creates a common language across the organization, and it improves on-the- job performance—all at a cost more reasonable than custom elearning.  OTS courseware relieves overburdened trainers and human resource managers of. Seven Simple Secrets to. You're.
Course