Enterprise
KM
Related Topics
Group KM
Learning and Working on the Web
JULY 13, 2016
Group Knowledge Management (KM) takes PKMastery to the next level: getting things done. Group KM involves narrating your work, so that others in the group know what is happening, even when separated by time and space. Group KM focuses on teams and projects sharing their work to ensure as much common understanding as possible. There are many roles that can be done.
Three types of KM
Learning and Working on the Web
SEPTEMBER 3, 2013
For example, knowledge management is not a software system, but really three processes that are conducted in parallel and support each other; namely  Big KM , Little KM and PKM [ Patti Anklam ]. Big KM is needed in larger organizations that have a lot of outputs, events and processes to keep track of. This requires enterprise-wide systems.
a simpler approach to km
Learning and Working on the Web
AUGUST 18, 2015
But what if those standards are useless cookie cutters ?  Is KM about collecting data or is it really about sense-making on an organizational level? It is messier, and it is the opposite of what most of KM has been about. An enterprise social network is one such environment. A recent posting for a six-week knowledge management contract was posted by the UNDP.
A simple approach to KM
Learning and Working on the Web
MARCH 10, 2014
Knowledge management (KM) does not have to be a major enterprise effort. But the lack of KM strategy can be a drag on innovation or hamper decision-making in a knowledge intensive organization. While not perfect, a simple approach to KM may be better than none at all, and preferable to a flawed and expensive enterprise-wide approach. Forcing PKM does not work.
User Profiles: Spanning Structural Holes
ID Reflections
MARCH 13, 2011
Enterprise Collaboration Platforms and User Profiles Fast forward to the 21 st Century! Many forward looking organizations have already embraced the idea of social business (I will leave that for another post) and invested in high-potential enterprise collaboration and learning platforms. social_business KM social learning Collaboration e2.0Scenario #1 Here's a scenario.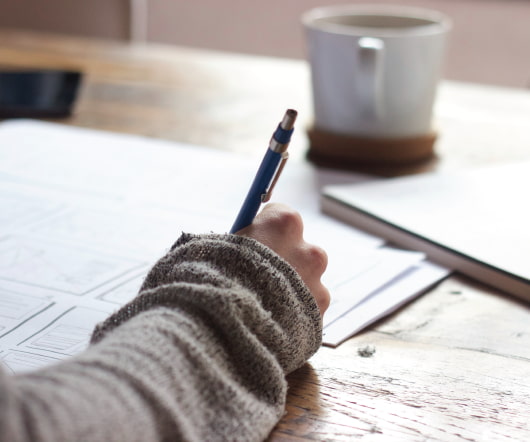 KM 2.0, Enterprise 2.0 & eLearning 2.0 Worlds Getting Closer
Tony Karrer
SEPTEMBER 28, 2007
relates to KM 2.0 and Enterprise 2.0 - certainly there is a LOT of cross-over between what's being discussed. Well funny enough, it turns out that: DevLearn 2007 & KM World 2007 are both in San Jose, Nov. Maybe we can recruit some of the KM bloggers who are attending to come join us for Beer and Bloggers on Nov. 7. Some of the folks I see listed are people I read all the time: Dave Snowden Dave Pollard , David Gurteen , (apparently you have to be named David to work in KM), Ross Dawson (but since his name is Ross - now I'm not so sure about him).
An organizational knowledge-sharing framework
Learning and Working on the Web
JULY 22, 2013
Explicit knowledge is easier to codify and more suitable for enterprise-wide initiatives, while implicit knowledge requires personal interpretation and engagement to make sense of it. So what types of knowledge management (KM) frameworks could help us support the codification of these knowledge artifacts? For larger organizations, all three types of KM are most likely necessary.
ESN as knowledge bridges
Learning and Working on the Web
JUNE 16, 2014
An effective suite of enterprise social tools can help organizations share knowledge, collaborate, and cooperate – connecting the work being done with the identification of new opportunities and ideas. Enterprise social networks (ESN) are growing in usage in most large organizations. single enterprise network does not provide much individual control. Forcing PKM does not work.
my pkm story
Learning and Working on the Web
FEBRUARY 27, 2015
Taking these responsibilities requires attitude shift and initiative, as well as developing personal KM knowledge and skills. In a sense personal KM is very entrepreneurial, there are more rewards and more risks in taking responsibility for developing own expertise." – Lilia Efimova. By 2009, I saw PKM as the missing component of most enterprise KM efforts.