Enterprise
Platform
Related Topics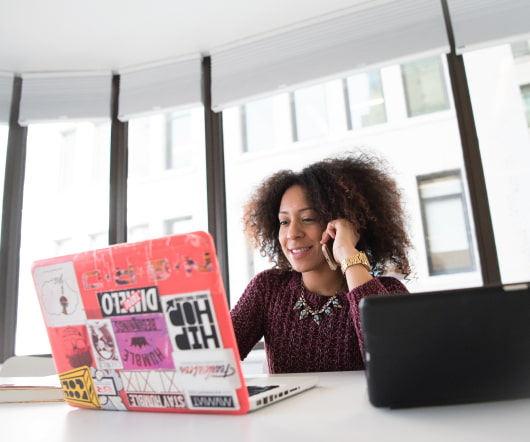 Introducing Inkling for Enterprise: The World's Only All-in-One Enterprise Content Platform
Inkling
JANUARY 26, 2016
Today, the Inkling team is thrilled to announce Inkling for Enterprise, a brand-new way for businesses to share knowledge. Our all-in-one enterprise content platform delivers knowledge at the point of need, powering the delivery, creation, and measurement of an organization's most mission-critical business documents. Inkling unveils its all-in-one enterprise content platform, Inkling for Enterprise. Company experiences unprecedented growth through its expansion into the enterprise.  . SAN FRANCISCO, CA., About Inkling. kristina@inkling.com.
Why your Enterprise Social Network is your most valuable social learning platform
Jane Hart
FEBRUARY 14, 2016
For this reason the new enterprise social platforms (like Enterprise Social Networks (ESNs) that underpin social collaboration are your most valuable social learning platforms. as these platforms are designed to foster collaboration, communication and knowledge sharing among employees. In the workplace, social learning comes through social collaboration.
5 Reasons Why an Extended Enterprise LMS is Right for Your Business
Web Courseworks
SEPTEMBER 28, 2015
What is an Extended Enterprise LMS? A  learning management system  ( LMS ) is a software application for the administration, documentation, tracking, reporting and delivery of electronic educational technology education courses or training programs. An Extended Enterprise is facilitated by a LMS to keep track of all your users, content, and the relationship between the two. link].
enabling enterprise social networks
Learning and Working on the Web
APRIL 20, 2016
Mark Britz says that, "your organization already has an enterprise social network (hint, it's people not technology). platform just exposes it." " But it's not not about the tools either, as in many cases the medium changes the message. When the AgileBits team found they were using Slack for everything, it became overwhelming, much as.