Examples
Information
LinkedIn
Related Topics
Informal Learning
CourseArc
MAY 26, 2016
While formal training plays a tremendous role in improving learners' competencies, most real learning occurs on the job through informal knowledge sharing, coaching, and direct observations. Thus, informal learning is now becoming an indispensable part of a blended learning solution. So, how can eLearning professionals include informal learning in their training curriculum?
Learn Informal Learning Informally
Jay Cross
JUNE 13, 2012
Next month I'll be offering an experiential workshop on Informal Learning through Jane Hart's Social Learning Center. Review cases and examples of successful implementations. By the close of the workshop, you will be able to… understand what informal learning is, how it works, why it's important. spot the fakes, e.g. "managing informal learning".
Understanding the LinkedIn Talent Brand Index
Learning on the Leading Edge
OCTOBER 13, 2012
This week LinkedIn announced the Talent Brand Index , an exciting and innovative new tool to help companies target and improve their talent acquisition programs. Enter LinkedIn's Talent Brand Index. Imagine you are starting up a new engineering team in Toronto, for example. For LinkedIn this service could be a gold mine. Recruiting: Meet Marketing. What do you do?
Don't Just Tell, Show: the Value of Examples
Association eLearning
JANUARY 20, 2015
Examples get people's attention and are also fantastic memory aids. You could just tell them by sending out an e-mail or making an eLearning course full of animated text that lists all of the information. If you reinforce the same key information with examples, it provides context and lets your members see why the content is important. Good examples are also specific.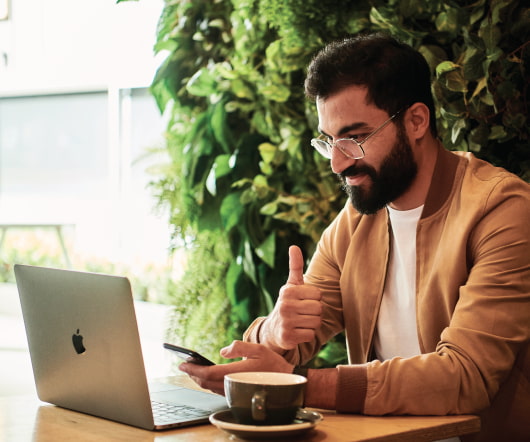 Ditching the formal performance review? Kineo shares 3 Elements for Success
Advertisement
all the information they think they need is readily. for realistic examples and scenarios that people can. LinkedIn post, Feedback is the Killer. From Performance Management. to Performance Development eGuide 2Part 2: A Roadmap. for Change In Part 1 of this eGuide, we explored the confluence. of factors that's driving change in how performance. is managed and how organizations are moving. away from the traditional annual review process to. more real-time dynamic approach. This all sounds. very logical, of course, until an organization starts to. elements in more detail.
Performance Support