Examples
Information
Performance Support
Related Topics
The Evolving Face of Embedded Performance Support
Learnnovators
OCTOBER 5, 2014
THE QUOTE: " Design and develop performance support solutions with a focus on context, not content." – Jeremy Smith. " You can't teach people everything they need to know. Learning is largely informal (on-the-job), a little social (peer), and least formal (training programs and courses). How are embedded performance support solutions being used in workplaces around the world?
Blended Learning and Mobile Performance Support: Ahead of the Curve
Bottom-Line Performance
JUNE 25, 2013
Mobile learning allows you to deliver on-demand support wherever and whenever learners need it. How we incorporate blended learning and mobile learning. I sat down with one of our Senior Learning Designers, Kristen Hewett , to discuss how we advise our clients on implementing blended learning, mobile technologies and performance support. higher degree of initial learning.
How to Improve Learning Outcomes With Performance Support
Social Learning
JANUARY 8, 2012
Given that the goal of instructional designers and training developers is to improve employee performance, it's surprising that many continue to create blended learning programs with little or no reliance on performance support tools or systems. Build performance support into every blended learning effort. Scavenger hunts for information. In Summary.
JIT Performance Support Mobile App Development
Upside Learning
AUGUST 2, 2011
I mentioned before in one of my posts about the growing use of smart phones application as a form of Just-in-Time performance support; as mentioned before ; I feel eventually technology will enable individuals and not just companies/departments to deliver applications. When developing applications for just-in-time performance support, here are some items I keep on my checklist.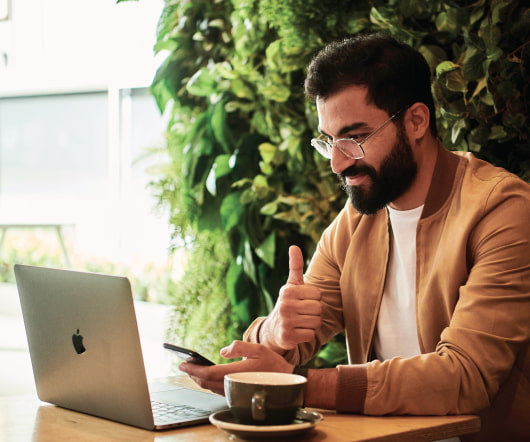 Ditching the formal performance review? Kineo shares 3 Elements for Success
Advertisement
From Performance Management. to Performance Development eGuide 2Part 2: A Roadmap. of factors that's driving change in how performance. successfully transition from a traditional performance. performance development, one requires three. 3www.kineo.com | info@mplus.kineo.com | 312-846-6656 4One of the pillars of a performance development system is the. from an annual performance management process to real-time. performance development is much more than simply rolling out. effective performance development behavior: they must be.
Performance