Expertise
Providers
Related Topics
Discussing the ASTD Handbook, eLearning, and Published Expertise with Elaine Biech
Web Courseworks
AUGUST 4, 2014
The content between the two covers, in 55 insightful chapters and 9 luminary perspectives, written by 96 expert authors provides an update, but more importantly, takes a deeper dive into each subject area than the first edition. That is, it provided enough information to be useful to either solve a problem or be referenced in another work. Or at least that's how I see it. Enjoy.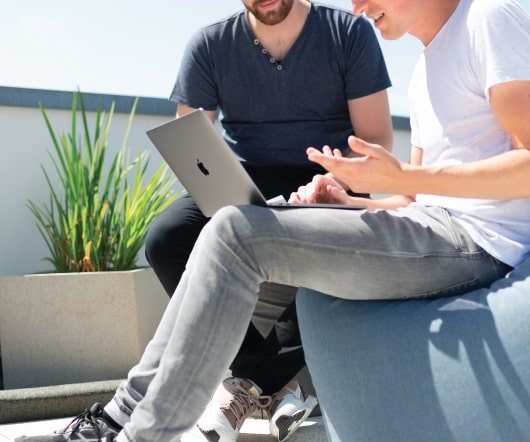 5 Things To Consider When Selecting A Training Provider
Training Industry
OCTOBER 7, 2015
Having both perspectives (client and training provider) has helped me gain a clear understanding of what to look for when selecting a training provider. In particular, there are five key questions I recommend anyone selecting a training provider must answer, before deciding who to work with. 1. Many training providers are experts in a particular area and/or industry. When hiring a training provider, make sure they display a deep understanding of your industry, business model, challenges, strategy and the day-to-day reality in which participants operate. 2.
Learning Providers (wk.4) #OpenBadgesMOOC
Dont Waste Your Time
OCTOBER 4, 2013
Week 4 – Learning Providers. I can see the benefit of looking at badges for the soon-to-leave-education school leavers, and those already in work either actively looking for a new role or to up-skill themselves. hope these will be badges of achievement based on skill and competency in the given field of expertise. Here we are at week four and challenge four. " (Selingo).
Video Learning is Taking Over: 3 Tips to Provide the Best Training Sessions Possible
OpenSesame
JULY 14, 2016
The challenge for us elearning providers is to offer companies solutions which optimally meet both the company's as well as the employee's needs. Truly great video courses can only be achieved by combining expertise with a didactically coherent and enthusiastic presentation. About the author: Martin Schlichte is founder and CEO of the elearning provider Lecturio. 2010).
Quality Control process for E-Learning
Advertisement
This guide provides recommendations for implementing quality. Also, provide estimates for how long each process should take and how. recommend that your team standardize the quality control process and provide a detailed. Development tools provide options to either. to provide feedback. look to us for our expertise in learning strategy. GUIDE TO CREATING A.
Quality