Facebook
Informal
Related Topics
I can't use Facebook
E-Learning Provocateur
MAY 27, 2014
informal learning motivation attitude autodidacticism autodidactism cartoon excuse Facebook funny humor humour learning pull self-directed learning teaching training This one goes out to all the L&D folk who are wary of the "I haven't been trained" excuse.
efront LMS integration with Facebook
eFront
MAY 20, 2013
Lately we've been talking a lot about using Facebook as a learning platform. Social is integral to learning in the workforce today – and learning platforms need to be able to support formal and informal, personalized and social learning. Facebook Integration. eFront allows users to connect to the platform via their Facebook account. Give a name to the application. 3.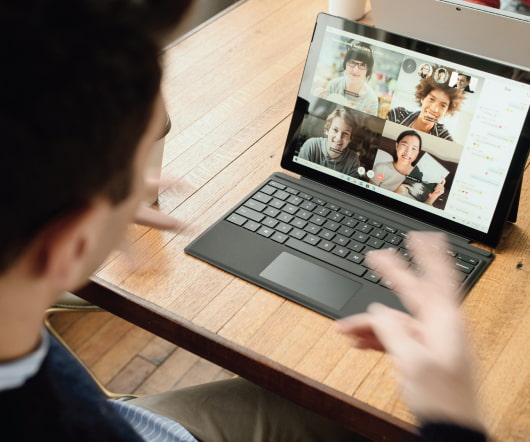 Want 'Facebook' In Your LMS?
Upside Learning
JUNE 7, 2011
need 'Facebook'…. Of late one of the things I've heard from prospects and clients is "I need Facebook in my LMS. We've been hearing about need for collaboration and social tools within learning and the LMS quite frequently in last twelve months but last week a couple of clients actually mentioned 'Facebook' is what they need in their LMS.
Evaluating Facebook and Twitter for e-Learning
eFront
JANUARY 26, 2015
Facebook and Twitter. So how about Facebook, which also allows you to post videos but on top of that offers a lot of extra capabilities, including Group pages, wall posts, personal messages, and the ability to embed fully interactive applications (including the ability to monetize them)? All in all, the situation regarding Facebook and learning looks most like a wasted opportunity.
Seven Simple Secrets to Off-the-Shelf Course Success
Advertisement
Performance support is the extra bits of information or reminders that extend the training. This all sounds great, but what is social learning and is it reliant on Facebook. After the course provides information on planning the work and an activity. Seven Simple Secrets to. Off-the-Shelf Course Success. By Megan Torrance, CEO TorranceLearning. capital. of learners. You're.
Course