Facebook
Policies
Privacy
Related Topics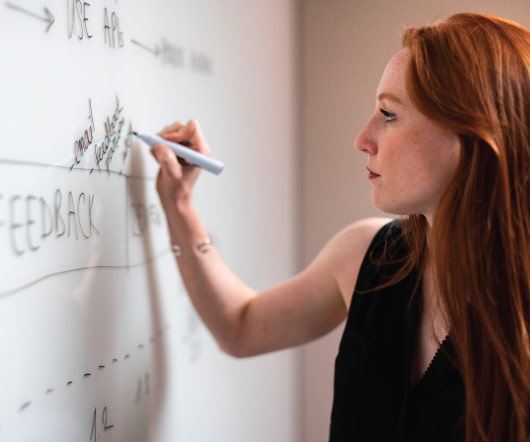 Facebook Platform
Tony Karrer
OCTOBER 17, 2007
Stephen Downes picked up my post on Facebook As a Learning Platform. He commented: To be clear, I do not think that Facebook itself is really a learning environment. Its privacy policies are questionable and it is giving out user information to applications willy-nilly. also feel like Facebook is a bit creaky and as Thomas Vanderwal's recent post Facebook for Business or LinkedIn Gets More Valuable points out, as you use Facebook more and have more friends, it seems to get harder to use. Something like the social network operating system , maybe.
Do students understand their 'digital footprint' and how it can affect their employability?
Dont Waste Your Time
OCTOBER 28, 2011
Whether their Facebook use is restricted to their home/private life wont matter too much if they complain or insult their manager, a client, or colleague. Leaving the lecture, myself and probably most people in the lecture went home to check that all their privacy settings was actually set to private!" Policies for Staff use of Social Media and Social Networks. Fingered!
Terms and Conditions May Apply
Dont Waste Your Time
OCTOBER 24, 2014
In the first days of the Internet I remember the articles and books written about online privacy and how protective we need to be of our details. Social Media Policy. Social Network Ello Facebook Google LinkedIn Netflix Social Media Twitter Video YouTube If you've not heard about the film 'Terms and Conditions May Apply' then you ought to go look it up.
Reflection on the 'eLearning and Digital Cultures' MOOC, Wk.2 #edcmooc
Dont Waste Your Time
FEBRUARY 6, 2013
Isn't this what causes the backlash each and every time Facebook changes it's privacy policy? eLearning MOOC App Augmented Reality Coursera Digital Culture Digital Immigrant Digital Learning Digital Native Digital Resident Digital Visitor Distance Learning EDCMOOC Facebook Instagram mLearning Mobile Learning Online Course TED TomScott Twitter Video YouTube