Free
Tips
Related Topics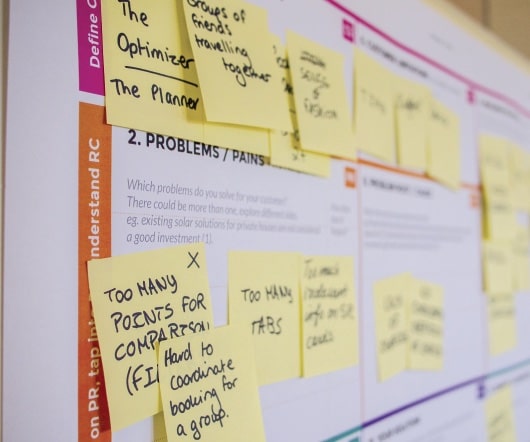 Free eBook: 68 Tips for eLearning Engagement and Interactivity
I Came, I Saw, I Learned
MAY 28, 2013
eLearning veterans such as  Cammy Bean ,  Sean Bengry ,  Tom Bunzel , Paul Clothier ,  Sarah Gilbert ,  Amy Jokinen , Amy Leis ,  Susan O'Connell ,  Erick Summa ,  Kevin Siegel  and  Deborah Thomas  provide 68 tips for making sure eLearners are fully engaged. Covered among the tips: Creating engaging content. You can download the free eBook  here. Creating an engaging interface. Using interactivity to drive engagement. Using media and visual design effectively. Using games for learning.
Train the Trainer Tips: 7 Truths About Remembering (Free Download)
Bottom-Line Performance
AUGUST 6, 2013
Our Manager of Instructional Design, Jennifer Bertram , shared four tips for Training The Trainer in a 2011 blog post , and they are a great place to start. Name: Email: Company: instructor led training Learning Research learning transfer Train the Trainer facilitation memory presentation skills train the trainer train the trainer tips Start With Honest Self Assessment.
Implementing Gamification? Consider These Tips
Kapp Notes
JUNE 23, 2015
Here are some tips for implementing gamification. If you'd rather check out an online course on gamification, go to the following link for a ten day free trial at Lynda.com. Align. Align game and gamification tools, methods and content with curriculum content objectives. You should always be able to tie your gamification activities directly to learning outcomes. Inform. Prepare.
7 Technical Tips for Creating Video Lectures
eLearning Brothers
JUNE 14, 2016
Check out 7 tips for creating video lectures on how to put together text, visuals and audio for the ultimate video lecturing experience. With the vast array of free and paid software solutions for creating recording tutorials, screencasts and video lectures, it's easy to get out of your depth and start making the wrong choices. Audio tips. Now, back to general tech tips.
Quality Control process for E-Learning
Advertisement
Tips For Quality Control Of Online Learning. Developers are free to create nearly any interaction they. GUIDE TO CREATING A. QUALITY ASSURANCE. PROCESS. FRESH EYE REVIEWS. 401 S. LASALLE ST., 1600M. CHICAGO, IL 60605. 312-772-1777. WWW.FRESHEYEREVIEWS.COM. FRESHEYEREVIEWS. Guide to Creating a Quality Assurance Process 2. Copyright © 2016 Focus Learning Solutions, LLC. INTRODUCTION.
Clipart