Free
Tips
Related Topics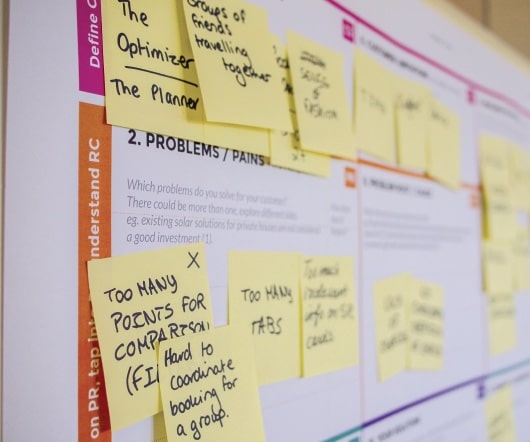 Free eBook: 68 Tips for eLearning Engagement and Interactivity
I Came, I Saw, I Learned
MAY 28, 2013
eLearning veterans such as  Cammy Bean ,  Sean Bengry ,  Tom Bunzel , Paul Clothier ,  Sarah Gilbert ,  Amy Jokinen , Amy Leis ,  Susan O'Connell ,  Erick Summa ,  Kevin Siegel  and  Deborah Thomas  provide 68 tips for making sure eLearners are fully engaged. Covered among the tips: Creating engaging content. You can download the free eBook  here. Creating an engaging interface. Using interactivity to drive engagement. Using media and visual design effectively. Using games for learning.
Train the Trainer Tips: 7 Truths About Remembering (Free Download)
Bottom-Line Performance
AUGUST 6, 2013
Our Manager of Instructional Design, Jennifer Bertram , shared four tips for Training The Trainer in a 2011 blog post , and they are a great place to start. Name: Email: Company: instructor led training Learning Research learning transfer Train the Trainer facilitation memory presentation skills train the trainer train the trainer tips Start With Honest Self Assessment.
Free Microlearning Template
Rapid eLearning
JANUARY 17, 2017
Here's a free microlearning template I created for a workshop on interactive e-learning. Example of Free Microlearning Template. How to Edit the Free Microlearning Template. Download the free microlearning template here. Bonus tip: The template starts with a single card. Look at the free file to see what is triggered by the cue point. Want more cards?
Implementing Gamification? Consider These Tips
Kapp Notes
JUNE 23, 2015
Here are some tips for implementing gamification. If you'd rather check out an online course on gamification, go to the following link for a ten day free trial at Lynda.com. Align. Align game and gamification tools, methods and content with curriculum content objectives. You should always be able to tie your gamification activities directly to learning outcomes. Inform. Prepare.