Google
Information
Related Topics
Google's Micro-Learning Findings
LearnDash
JULY 18, 2016
Major companies around the world are recognizing the importance of micro-learning, including Google. In fact, Google has set-up an entire site on the topic at thinkwithgoogle.com. The site is dedicated to Google's research and findings as it relates to the way we sell, purchase, and learn with technology. The It is a really exciting time for the elearning industry.
'Google Maps' App
Dont Waste Your Time
DECEMBER 13, 2012
Ever since the upgrade to iOS6 the one thing I, and many more, have missed are the Google Maps. Well, ever since news leaked of Google Maps being ready for the App Store we have been waiting for it's release. 'Google Maps' (iPhone/iPad/iPod) : Thankfully available on the iPhone again, I've missed this. " Google Maps (free):  [link].
Announcing Screencasting in Snagit for Google Chrome
Visual Lounge
MARCH 11, 2014
Screencasting in Google Chrome is here! Screen recording, the most highly anticipated feature in Snagit for Google Chrome , is finally here! At this time, we're considering the screencasting feature in Snagit for Google Chrome to be in beta. That's where Snagit for Google Chrome's tight integration with Google Drive comes in handy. Watch it on YouTube. It's free!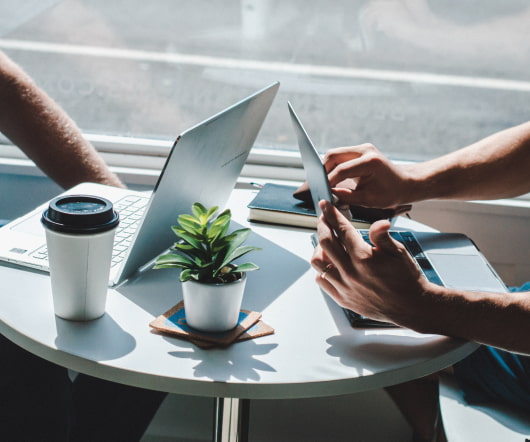 Big Data at Google
Jay Cross
JUNE 10, 2014
To see Big Data at work, look to Google, where number-crunching on a massive scale has changed hiring and management practices. Measurements and analytics rule at Google. All people decisions at Google are based on data and analytics," according to Kathryn Dekas, a manager in Google's "people analytics" team. Google's conclusions have a bearing on where CLOs should be focusing their efforts. Brainteaser questions have been banned, Google recruiters no longer ask about grades, and you don't have to have a college degree to land a job. . What do you do?
The Performance Management Storm: Four Macro-Trends Driving the Change
Advertisement
Operations at Google, sums it up best: "Performance. more informal communication methods. Rather than a formal, once-a-year review, managers and their direct reports hold regular, informal "touch-points" where they set or. 1Why Your Company Will Need to. Rethink Performance Management eGuide Part 1: The Argument. for Change 2 3About this Guide Organizations are increasingly.
Performance Support