Google
Learning
Related Topics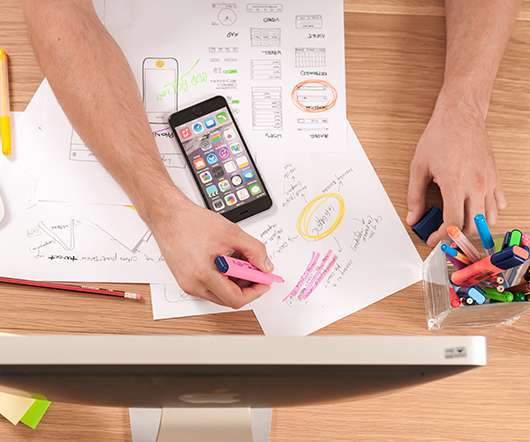 The Future Role of Learning & Development
mLevel
APRIL 22, 2016
Michael Moe, Deborah Quazzo and the whole ASU GSV team put on an amazing event. I had the privilege of participating in a panel discussion titled " Workforce Development That Works. " The panel was hosted by Nathan Blaine, Executive Director at Corporate Executive Board, and included David Blake, CEO of Degreed, Stephen Bailey, CEO of ExecOnline, Sang Yoon, Head of Learning Strategy & Curriculum at Google, and myself as panelists. It was a fascinating discussion covering a wide range of topics around the future of corporate learning and skills development.
Google's Micro-Learning Findings
LearnDash
JULY 18, 2016
With the rise of mobile devises there has been more talk about micro-learning. There are many resources to learn more about  micro-learning , but in a sentence it is a way to deliver learning content that is optimal for the smartphones and tablets. Mobile learning represents the transition for the elearning standard that has been prevalent for the past 15 years.
Google Classroom – Should You Use It?
LearnDash
AUGUST 28, 2014
As we all know, Google is a force in many different facets of our daily lives. From a formal standpoint, Google scrapped their course builder program in favor of partnering with edX , but they still have other tools that are being leveraged across classrooms big and small. Most notably, the Google Classroom program. This evolution of Google makes sense. online learning
Google Plus: Initial Impressions
Upside Learning
JUNE 30, 2011
It's been quite an interesting week on the Google front, with the launch of one new service after another. The one making the biggest waves (if you pardon the pun) has been Google+ (plus). Sparks – the content search mechanism is unlike anything I've seen; enter an interest into the box and Google fetches web elements that might be related to the interest. Have you tried it?
The Performance Management Storm: Four Macro-Trends Driving the Change
Advertisement
Operations at Google, sums it up best: "Performance. Each journey supports diagnosis, learning, application, reflection, and collaboration between. participants and their managers The ManagementPlus portal organizes the learning. 1Why Your Company Will Need to. Rethink Performance Management eGuide Part 1: The Argument. moving from traditional performance. happening now. We've.
Performance