Google
Movie
Related Topics
Snagit for Google Chrome Keeps on GIF'ing
Visual Lounge
JULY 23, 2014
We were GIFen no clues and it's still a little bit of a secret but the wonderful Kelly Rush , Product Owner of TechSmith Snagit for Google Chrome , has asked me to GIF some ideas on the feature. What also happens is that the freshly cooked GIF is automatically saved to the TechSmith folder on Google Drive. Animated GIFs are silent movies. Snagit with Google Docs.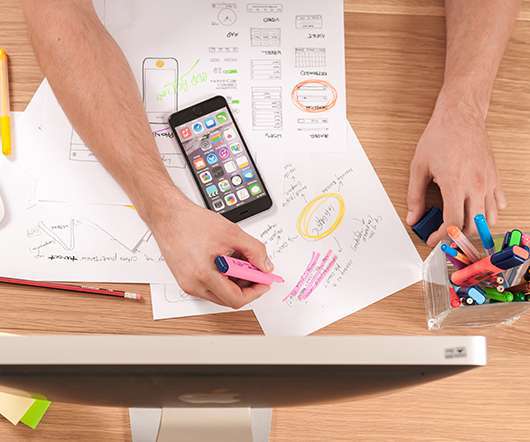 Flash to HTML5 – Swiffy From Google
Upside Learning
JUNE 29, 2011
This has come just in time for mLearning implementers; there is a new tool out in Google Labs called Swiffy that let's one convert flash animation (swf files) to a device independent HTML5. It's also able to deal with embeddeded/nested movie clips, which is quite cool and allows for complex animations that would otherwise be a struggle to create using HTML5's canvas element. Simply put, this will allow existing libraries of flash animation content to be ported to devices that run iOS – iPhones, iPads, and iPods. Incidentally, Adobe had worked on just such a tool called Wallaby.
Google Chrome for iOS' Killer App: A Singular Browsing Experience
mLearning Revolution
JULY 5, 2012
From all the amazing news Google shared at this year's I|O conference, to me the biggest one was the availability of the Google Chrome browser for iPad and iPhone. Netflix for example is available virtually everywhere, I can start watching a movie on my PC, pause it, grab my iPad and continue it there and then finish it in my living room later that night. Send to Kindle.
Create #mobile #quizzes free & paid options for #mlearning
Ignatia Webs
JULY 5, 2012
One great option is combining a set of Google elements. All you need is a Google account, Google drive (for forms and spreadsheets) and setting up a mobile enabled blog (Posterous, Blogger, Wordpress). mobile tools mLearning html5 tutorial mobile learning Google drive how to mobimoocThe question was sent to me through my ask box!
I, cyborg
Learning with e's
JANUARY 28, 2014
Slightly self conscious wearing Glass Are we headed for a cyborg future? I''m not sure, but I tried Google Glass for the first time last night and I was conscious that I was looking like a cyborg. That''s one of the benefits of having dinner with David Kelly, Learning and Development Consultant, and owner of one of the infamous Google beta testing devices. quick tap, and it''s gone.
Lights, Camera, eLearning: What Project Managers and Hollywood Directors Have in Common
Association eLearning
AUGUST 27, 2013
I recently watched a sci-fi movie with tons of special effects. I'm always amazed at how these massive productions begin with someone's imagination and evolve into the magnificent movies we see on screen. While watching the film, it occurred to me that there are a lot of similarities between producing a movie and producing an eLearning project. Share this on Google+.
Bett interview
Learning with e's
JANUARY 24, 2014
The Google Glass and other Augmented Reality wearables look interesting but inherently dangerous. want my own ultra-thin roll-up large LCD TV screen for home movie viewing! bett2014 augmented reality blogging education gestural interfaces Google Glass learning personal research smart mobile Technology user generated content video webcasting It''s impossible. Unported License.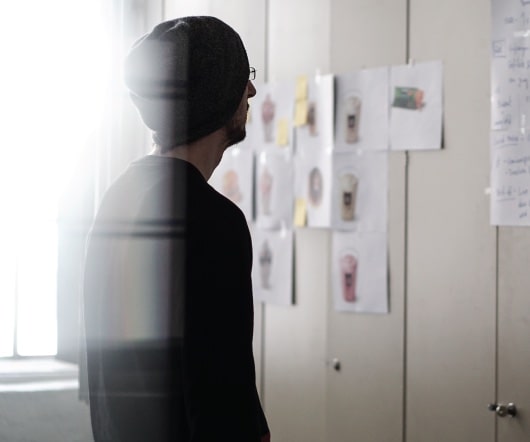 The Corporate University Shift: Why Great Companies Invest in Custom Learning
eLearningMind
AUGUST 16, 2016
From Google to Zappos, corporate universities have taken on more meaning than just an afternoon of mandatory video tutorials. Google's Googleplex: Using play for spontaneous exploration. The workplace culture is such that Pixar management hopes to keep employees around for 25 years (and another few decades of amazing movies). 7. But your organization doesn't have to have a sprawling Google-like campus or the imagination of Pixar to implement better education. What's more, many employees come to work wanting to learn and better their position—what about them?
Blended Learning: Not your Mother's, Grandmother's, or Possibly Even Older Sibling's Training
Association eLearning
JULY 2, 2015
Remember the days when you looked forward to field trips to the planetarium, hovering over a formaldehyde preserved frog with your lab team, or seeing the movie version of Lord of the Rings on a Friday afternoon? Make no mistake, today blended learning goes beyond merely tagging on a movie or performing a Web Quest on the internet. Share this on Google+. Not New, But Improved.