Help
Learner
Related Topics
Can Micro-Learning Help Stressed, Unmotivated Learners?
Bottom-Line Performance
JULY 22, 2015
And for learners who are over-extended and not motivated to learn in the first place, they are not the answer at all. Why Companies *Think* Learners Need Micro-Learning. Really great instructional designers can help with motivation, but only to a point. Make sure someone else – besides the learner – cares about what someone is learning. Time is limited.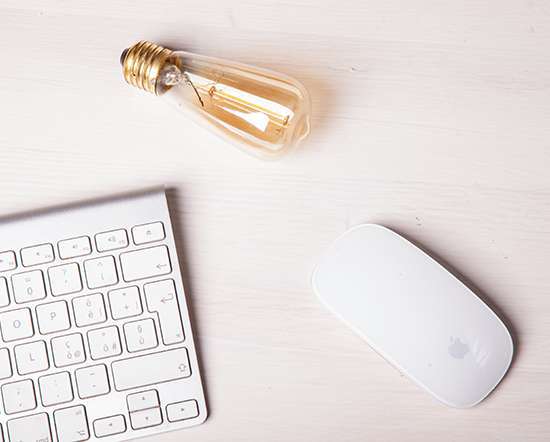 10 Ted Talks That Will Help You to Make ELearning Meet Modern Learners' Needs
JoomlaLMS
SEPTEMBER 28, 2015
Does your leaning correspond with modern learner's needs? Recent Bersin by Deloitte research on changes transforming learners' needs inspired us to share with you informative TED lectures that will help you to make your eLearning project satisfy modern learners' needs and be appealing to society and market changes. Blog articles
Strategies for Creating Simulations in e-Learning: Helping Learners to Apply More
G-Cube
AUGUST 4, 2014
This virtual world is where the learner gets a chance to learn new skills, and practice and perfect them as well. Simulations also help learners to apply pre-existing knowledge in a stress-free, virtual world, which allows them to learn from their mistakes as well as their successes. The format appeals to learners and provides an experiential way of learning.
How to Help Your Employees Become Constant Learners
Pract.us
JUNE 28, 2016
strong focus on learning has shown not only to improve performance, but also boost morale and help attract and retain new hires. Then list some resources to help people get started. For example, if one of your team wants to write better executive summaries, make a note of the next proposal coming up and make sure to assign that summary to the learner. Want to eat healthier?
Seven Simple Secrets to Off-the-Shelf Course Success
Advertisement
of learners. So are these courses really all that helpful for. the performance needs of the organization, which will help learners see that these courses. to articulate goals that will help the organization reach those lofty missions and then. outline the objectives that learners will need in order to meet the goals. into the learner's daily environment.
Course
eLearning: Designing for Every Learner
I Came, I Saw, I Learned
MAY 24, 2016
by Sally Cox    In my fantasy world, every learner who takes one of my courses would be tech savvy; and I'd be able to try lots of cool new things to keep them interested. The truth is, we all bring our own experiences to the table, and there will be always be learners who are tech-challenged and might need a little extra guidance. Consistency. Navigation. Color.
How To Help Employees Balance Work and Learning: 3 Tips To Support Learners
G-Cube
DECEMBER 15, 2015
The learner needs to have considerable personal organization and study skills to engage in fruitful e-learning. Examining barriers to success in online learning, studies have found that the main issues that stand in the way of successful e-learning are social isolation, followed by administrative issues or lack of instructor support, learner motivation, and time management issues.
Challenge Your Learners By…
Association eLearning
OCTOBER 24, 2014
In this hectic world of on-the-spot access to information, conversations held in 140 characters or less, and instant picture uploads, Instructional Designers are faced with the challenge of designing effective learning that won't overload learners. The heart of this challenge is finding the learners' motivational sweet spot. Let learners be a little selfish about their learning.
Secret to Creating Self-Motivated Learners
Association eLearning
JUNE 5, 2014
Your learners' interest in your association's educational offerings works the same way. Here are some ideas for how to provide your learners with training they'll want to take. Learners are more likely to take advantage of your association's educational offerings if you:  . ? Offer Your learners will appreciate that you took the time to listen to them. Get them involved.
Whitepaper: When The LMS Isn't Enough
Advertisement
The LMS is purpose built to do only one thing – stream learning modules to learners. People shut down, and stop learning. • The "one-size-fits-all" approach means low engagement, boredom and even learners who don't have the prerequisite knowledge. LMS learning doesn't meet the needs of today's modern learner. to meet learners' needs. The LMS is running out of gas.3
Knowing Doing Gap