Information
Learning
Related Topics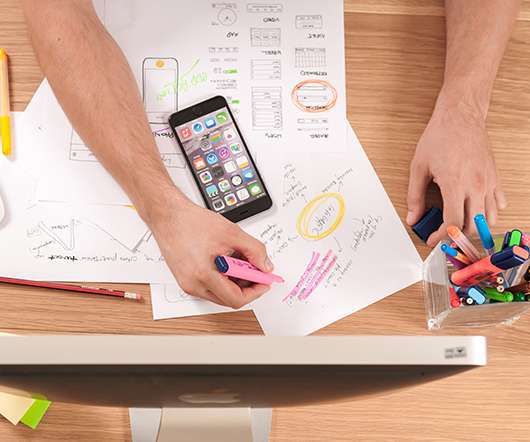 The Future Role of Learning & Development
mLevel
APRIL 22, 2016
Michael Moe, Deborah Quazzo and the whole ASU GSV team put on an amazing event. I had the privilege of participating in a panel discussion titled " Workforce Development That Works. " The panel was hosted by Nathan Blaine, Executive Director at Corporate Executive Board, and included David Blake, CEO of Degreed, Stephen Bailey, CEO of ExecOnline, Sang Yoon, Head of Learning Strategy & Curriculum at Google, and myself as panelists. It was a fascinating discussion covering a wide range of topics around the future of corporate learning and skills development.
Mobile Enables Informal Learning
Upside Learning
DECEMBER 11, 2012
It was a fantastic event with some great speakers and an opportunity to learn drumming. spoke (for 5 min) on how mobile enables informal learning. Informal Learning. Even though informal learning has been around for as long as we humans have been, the use of the term 'Informal Learning' in corporate has grown significantly in the last 5-8 years.
Informal first
E-Learning Provocateur
MAY 20, 2012
It is well documented that the vast majority of learning in the workplace is informal. According to extensive research undertaken by the Center for Creative Leadership: • 70% of learning occurs "on the job" • 20% of learning occurs by interacting with other people. • 10% of learning occurs via formal training (eg classes).
Evaluating Informal Learning
Social Learning
JULY 12, 2013
My colleague, Andrea May came back from ASTD International Conference & Exposition (ICE), which was held in Dallas in May of this year, raving about a presentation on "Evaluating Informal Learning." She knows that I have been blogging about learning evaluation for the past couple of years—mostly Kirkpatrick but also [.] Evaluation Informal Learning
Workbook: Gamification and Your Enterprise Learning Strategy
Advertisement
GAMIFICATION AND YOUR ENTERPRISE LEARNING STRATEGY W O R K B O O K GA I ION AND YOUR E I LEARNING STRATEGY W O R K B O O K 2Table of Contents. Aligning Gamification with Corporate Goals and Learning Strategies.5 5 Step Gamification Work-plan.5 on how it can fit within your learning strategy, or how it can support your business goals. learning modules. Conclusion.16
Gamification