Instant Messaging
Examples
Related Topics
3 LMS Must-Have's to Support Synchronous eLearning
TalentLMS
OCTOBER 22, 2014
good example of synchronous learning in a traditional classroom is lectures, where everyone is face-to-face at the same place and time. Chat & Instant Messaging While chat and instant messaging programs have been around for some time, their use in synchronous e-learning environments offers many benefits. What is Synchronous Learning?
The Work-Life Balance Myth
Tom Spiglanin
FEBRUARY 17, 2015
For example, the 1990's saw the workplace arrival of Generation X. Social media, web-based applications, cloud-based document stores, and online collaboration tools are just a few examples. Today a quick instant message gets answers in near-real time, resolving questions from wherever we happen to be. Every fifteen to twenty years, a new generation enters the workplace.
Can Micro-Learning Help Stressed, Unmotivated Learners?
Bottom-Line Performance
JULY 22, 2015
feel like I am an example of the "C-suite" person so many say are the reason we need to shift to micro-learning. I do not own a Fortune 500 company, but I am a business owner who has concerns about maximizing what my team can do. Example. I've published two posts on micro-learning in recent months. One was on this site; one was done for ATD. Here's the thing.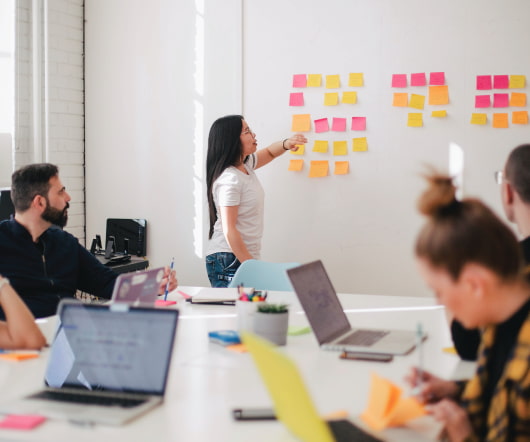 Seven other advantages of an e-learning strategy
Connect Thinking
AUGUST 4, 2012
Examples include web conferencing or webinar, forums, instant messaging and blogs. Example: Using webinar for frontline leadership can expose managers to the advantages of webinar for other operational uses. Example: The organisations  "ad hoc" use of a wiki can be improved by the thoughtful design of the wiki as part of a blended learning program.