KM
PKM
Related Topics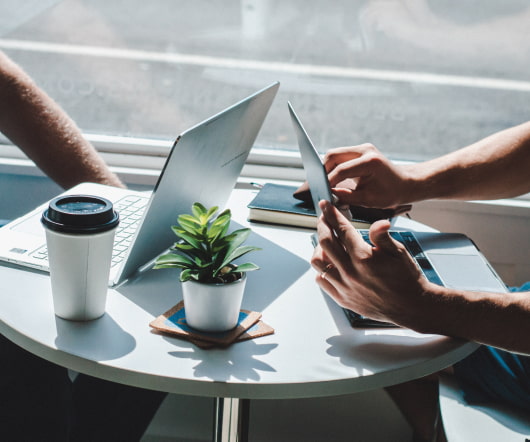 LearnTrends: Personal Knowledge Management
Experiencing eLearning
NOVEMBER 17, 2009
Sense-making with PKM. PKM is a set of problem-solving skills for work, focused on getting things done but not necessarily task focused. Big KM = enterprise KM, lots of structure. Little KM = processes used by distributed teams. Personal KM = ad hoc, DIY, cheap/free. A PKM Method. Other models for PKM. PKM is very much individualized process–we have to figure out how to make sense of things. As citizens, PKM is part of our social responsibility; we should be learning about issues together. Q&A. Too much information.
LearnTrends Live: Harold Jarche on PKM
Jay Cross
NOVEMBER 17, 2009
BIG KM (corporate) |  Little KM | Personal KM. Dave Pollard's notion of critical thinking overlaps Harold's PKM model: Convergence Improving the process of Innovation Web 2.0Personal Knowledge Management. Lots going on. Books, blogs, bookmarks, tags, etc. Harold asked himself, "What is it I actually do?. "Retrieving is recall. Tools?
Learning and KM: Separated at birth?
Jay Cross
NOVEMBER 15, 2009
T wo years ago, DevLearn and KM World took place simultaneously in downtown San Jose. KM World 2009 is next week. Looking through the program, I'm delighted to see that many of the sessions could easily play at DevLearn and vice-versa. I'll be in Hope, Arkansas; Washington, DC; and Barcelona during KM World this year, so I'll miss the show. tools. strategy.
The differences between learning in an e-business and learning in a social business
Jane Hart
AUGUST 27, 2012
collaboration & community skills, strong PKM skills, modelling skills, performance consulting & business skills. Social) Collaboration Consultants, Performance Consultants, KM and Community Specialists. In my recent webinar I shared a slide that showed the 5 stages of workplace learning.  Working and learning in Stages 1-4 is based upon a Taylorist , industrial age mindset.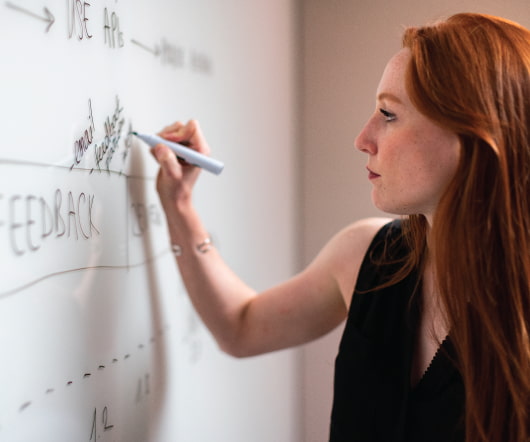 Top 40 eLearning Articles and 5 Hot Topics for Early March
eLearning Learning Posts
MARCH 16, 2010
Social snake oil - Learning and Working on the Web , March 1, 2010 Knowledge management (KM) was a most promising field until it was hijacked by software vendors who were selling IT systems for six figures. PKM: a node in the learning network - Learning and Working on the Web , March 7, 2010 Hyperlinks subvert hierarchy , or, in other words, digital networks enable multiple connections, so organizational communications are no longer just vertical. PKM: a node in the learning network , March 7, 2010. Best of eLearning Learning. March 1, 2010 to March 14, 2010. Good stuff.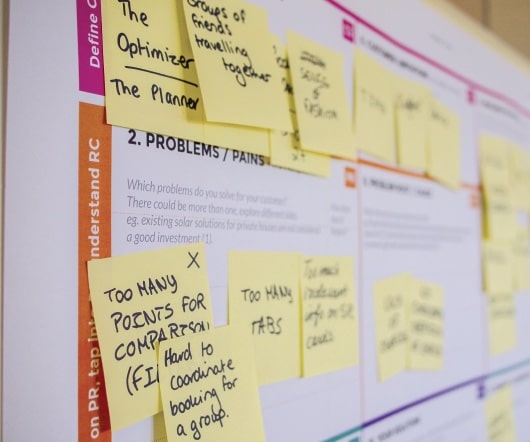 So many thoughts, so little time
Jay Cross
JULY 6, 2009
KM Tweeters! Sense-making with PKM , March 12, 2009. The top posts from sources selected for Informal Learning Flow in the first six months of 2009: Work on Stuff that Matters: First Principles - OReilly Radar , January 11, 2009. 50 Essential Strategies For Creating A Successful Web 2.0 Product - Dion Hinchcliffe's Web 2.0 Blog , January 26, 2009. How to Revise an Email So That People Will Read It - HarvardBusiness.org , April 14, 2009. Google Bets Big on HTML 5: News from Google I/O - OReilly Radar , May 27, 2009. OReilly Radar , May 28, 2009. Et tu, KK? March 23, 2009.