Learner
Providers
Related Topics
How Are You Providing Performance Feedback in Your eLearning?
eLearning Brothers
JULY 13, 2016
You, your organization, and your learners don't want to spend time—or money—on training that doesn't provide a solid return. That same model can also serve as a framework for when to provide feedback to your learners. Does the learner feel more competent in regards to the topic? Reinforce the learner's performance when they answer a question correctly.
101 Tips to Motivate the Virtual Learner: Provide Continuous Encouragement
InSync Training
MAY 2, 2014
This is the fourth post in a series of eleven which will examine how to motivate the virtual learner. Motivation Category 3: Provide Continuous Encouragement Throughout the Entire Virtual Experience. Email and other communications are great, cheap, and easy ways to encourage your virtual learners. Blended learning Virtual Classroom Engagement Virtual Learners Motivation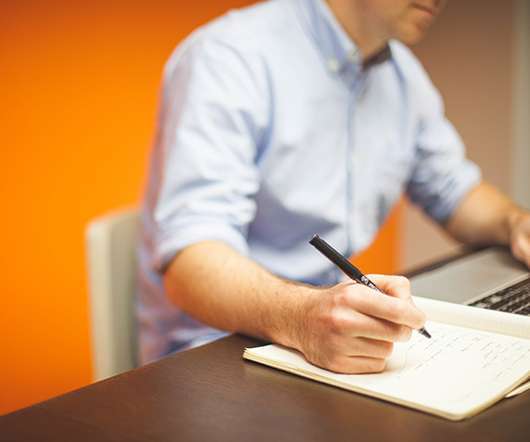 Games Can Provide Authentic Experiences
Kapp Notes
FEBRUARY 23, 2012
To provide effective instruction, it needs to be as authentic to the actual experience as possible. Additionally, forcing the learner to apply concepts within the right setting encourages them to act in an authentic manner which is different than how most people interact with courses. Gamification of context provides two key advantages. This accelerates the consequence and illustrates to the learner the cause and effect relationship that is hard to convey in a classroom setting and that isn't always seen in the real situation because of the passage of time.
Secret to Creating Self-Motivated Learners
Association eLearning
JUNE 5, 2014
Your learners' interest in your association's educational offerings works the same way. Here are some ideas for how to provide your learners with training they'll want to take. Learners are more likely to take advantage of your association's educational offerings if you:  . ? Offer Your learners will appreciate that you took the time to listen to them. Tweet This!
Whitepaper: When The LMS Isn't Enough
Advertisement
of respondents are looking to leave their current LMS platform and move to a new provider. do not provide the data and analytics the companies need." The LMS is purpose built to do only one thing – stream learning modules to learners. LMS learning doesn't meet the needs of today's modern learner. to meet learners' needs. The LMS is running out of gas.3 level.
LMS