Learning
Twitter
Related Topics
How Twitter can be used for informal personal learning?
Dont Waste Your Time
JUNE 5, 2015
I joined Twitter in January 2008 and in the last 6 years, 4 months, and 7 days since my first tweet I have made or posted nearly 33,000 tweets! As I highlighted in my post from last year I have found Twitter the single most important source of information, events, research, back-channel, inspiration, and motivation I have even come across. Twitter, updated. SB: Thank you.
Twitter in the classroom
Learning with e's
APRIL 19, 2015
Today I had an interesting exchange of views on Twitter. about Twitter. mentioned that I strongly encourage the use of Twitter in my classes. Secondly, students are going to use Twitter and other media anyway, regardless. During the lectures, I encourage students to interact with each other and the speakers by using Twitter as a backchannel. Unported License.
The Twitter Chat Conundrum (Part One)
Learning Rebels
SEPTEMBER 4, 2015
My name is Shannon and I used to be a twitter chat addict. Seriously, it was nothing to participate on some level in no less than three twitter chats a week. All usually, "learning" related. However, there is something happening with the state of twitter chats that is making me less engaged than in years past, and has put me in a bit of a conundrum. hear you.
Twitter for Teachers … a great video introduction
Dont Waste Your Time
NOVEMBER 28, 2012
Produced in a great puppet-master way it's engaging and informative, and really good if you want to demonstrate to someone the benefits of Twitter for academic purposes: research, student engagement, etc. " Thanks to Edutopia for this and many more  excellent Twitter / Video resources. Related posts: Video: Twitter for teachers, in 60 seconds.
Workbook: Gamification and Your Enterprise Learning Strategy
Advertisement
GAMIFICATION AND YOUR ENTERPRISE LEARNING STRATEGY W O R K B O O K GA I ION AND YOUR E I LEARNING STRATEGY W O R K B O O K 2Table of Contents. Aligning Gamification with Corporate Goals and Learning Strategies.5 5 Step Gamification Work-plan.5 on how it can fit within your learning strategy, or how it can support your business goals. learning modules. Conclusion.16
Gamification
Twitter can Support and Enhance the Impact of Instructor-led Learning: 3 Popular Ways
G-Cube
SEPTEMBER 7, 2015
Most instructors now have an easy availability of web-based tools that can help them extend and enhance learning processes. All these tools have unique benefits that can help instructors reach out more to their students and increase the impact of learning. Social messaging platform like Twitter can help the learners and instructors connect more. Learningcontact-form-7].
Alec Couros: Using Twitter Effectively in Education
Dont Waste Your Time
SEPTEMBER 10, 2013
An excellent introduction for Twitter and teachers or educators, from Alec Couros: "Since then [2007] I've seen this huge growth of teachers really adopting Twitter and using it for amazing purposes. " YouTube: Using Twitter effectively in education – with Alec Couros. Related posts: Twitter for Teachers … a great video introduction.
100 Twitter accounts for Philomaths (Lovers of Learning)
Jane Hart
JULY 17, 2016
A philomath is a lover of learning.  A philomath is not synonymous with a polymath ;  a philomath is a seeker of knowledge and facts, while a polymath is a possessor of knowledge in multiple fields. Listed in alphabetical order, you probably won't want to follow them ALL – but if you do, here is my ForPhilomaths Twitter list. Learn Something daily with us.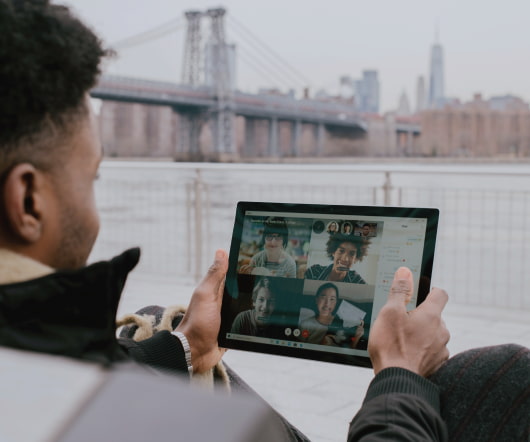 Twitter for Learning – 55 Great Articles
Tony Karrer
MARCH 24, 2010
In a recent conversation, I was asked what I thought about twitter as a learning tool. Over the course of the past few years I've moved from saying "I don't get it" – to feeling like it's a good addition to my Learning Tool Set. But I also think that there's a lot more help now around how to make effective use of Twitter as a learning tool. subQuark , June 14, 2009 Twitter Collaboration Stories eLearning Technology. Subscribe to the Best of eLearning Learning for updates from this blog and other eLearning blogs Now What?
Seven Simple Secrets to Off-the-Shelf Course Success
Advertisement
Teams who learn. take the same training at the same time also benefit from the social nature of this learning. What are some signs that it's a good time for individual or team learning? what they learn in training. Finally, they might not be able to apply the learning in their. learned in the training. Secret 4: Socialize the Learning with Others.
Help