Lectora
Quiz
SCORM
Related Topics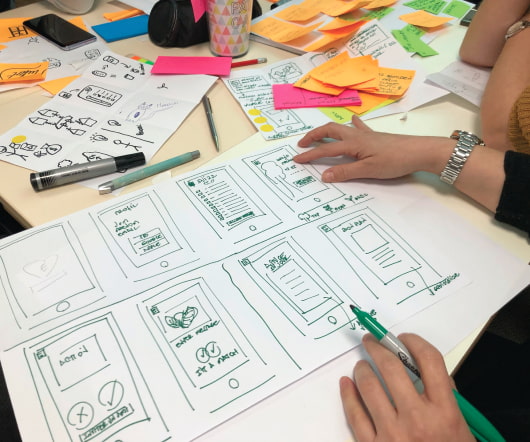 Simple Anatomy of SCORM-based E-Learning
Integrated Learnings
FEBRUARY 7, 2013
remember the first time I heard the term SCORM. I was a software developer working on a quizzing product that needed to export data to a variety of e-learning systems. It was suggested we should support SCORM. You just need to know that e-learning content sometimes needs to be exported to SCORM so that it can be used in an LMS. SCORM module consists of three basic pieces: 1.
Product Review: Lectora Snap! Empower
eLearning 24-7
MARCH 14, 2013
Lectora's Snap! Lectora Snap! Over 70 templates including ones for games, quiz games, interactions, components. Lectora compares this product to Articulate Engage and frankly I think that is a mistake. authoring tools e-learning e-learning vendors Lectora Product Review Snap! Empower course authoring tools Lectora Snap! Lectora Snap! and Snap!
Creating a Leaderboard in Storyline Using Tin Can API
Learnnovators
MAY 10, 2016
In this post, we share an example of a quiz we developed in Storyline. At the beginning of the quiz, we captured the learner's data by having them enter basic details – their name and e-mail ID. If you are familiar with JavaScript you can adapt this to work in Captivate, Lectora, HTML5, etc. Click here to experience the quiz. Points? Badges? Scores? Levels?
E-Learning 101: Straightforward Answers to Fundamental Questions—Part 2
ATD Learning Technologies
MARCH 1, 2016
In October 2013, an eLearning Guild report showed the most common authoring tools were Adobe Captivate, TechSmith Camtasia, Articulate Storyline, Articulate Studio, and Trivantis Lectora, and those tools are still leaders in this market. Adobe Captivate, Articulate Storyline, and Lectora all let you add custom JavaScript. Adobe Captivate and Lectora offer responsive design.
2008 2009
Tony Karrer
DECEMBER 3, 2008
for Learning Professionals Ten Predictions for eLearning 2008 Test SCORM Courses with an LMS Request for Proposal (RFP) Samples Training Method Trends Corporate Learning Long Tail and Attention Crisis SCORM Test Web 2.0 Wiki + SCORM + Add-ins will become more common for easy authoring. Top 2008 Posts based on Read Counts: 100 eLearning Articles and White Papers Free - Web 2.0