Lesson
Teach
Related Topics
eLearning Lessons from the 80s
eLearning Brothers
AUGUST 12, 2015
This blast from the past has reminded me of all the lessons we learned from that crazy decade. discerning eLearning professional who was around for the '80s has learned some valuable lessons from that era, and those of us who wish to succeed in this business would do well to remember these enduring teachings from the past. What lessons did you learn from the 1980s?
Reasons to be teaching
Learning with e's
JANUARY 3, 2017
It will be a term filled with preparation and paperwork - lesson plans, resources, reports, assessment, attendance records, letters to parents, risk assessments, possibly even an Ofsted visit (school inspection) - and all the other seemingly peripheral work that accompanies the actual teaching of children. How you learn often reflects how you teach. Mark Twain. Korthagen, F.
Mini-Lessons: A Different Learning Approach
Raptivity
MAY 21, 2015
Although presented in small bites to satisfy today's learners, effective mini-lessons follow good teaching practice. The key feature of each mini-lesson is that it is quick and specific. And of course, do let me know your thoughts on my mini lesson sample. The learner seeks knowledge and wants to absorb that knowledge; learning activities then help embed that knowledge.
That'll teach him
Learning with e's
OCTOBER 24, 2015
It taught me a lesson. Photo by Cam Good on Flickr That'll teach him by Steve Wheeler was written in Plymouth, England and is licensed under a Creative Commons Attribution-NonCommercial-ShareAlike 3.0 My school years were patchy to say the least. My school years were difficult for one important reason. learnt more about process than product during those turbulent years.
Teaching artistry
Learning with e's
NOVEMBER 21, 2012
I taught my first art lesson today. Passing colleagues were a little surprised to see me teaching in the art room, completely out of context. Normally I'm found teaching a session on educational theory or psychology, or information and communication technologies. Teaching an art lesson is therefore a little outside my comfort zone. Unported License.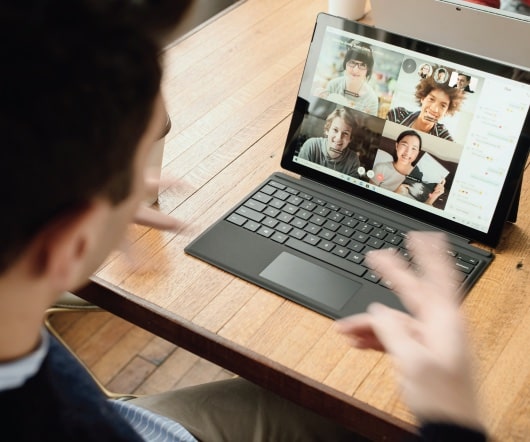 Adobe Captivate 6: Delivering Standalone eLearning Lessons
I Came, I Saw, I Learned
DECEMBER 18, 2012
by Kevin Siegel    I recently received an email from a new Captivate developer who had delivered an eLearning lesson to a client via email attachment. When publishing a Captivate project file, the format you select will depend upon on how the learner will access the lesson. If you decide to publish a SWF, the learner will use a web browser to access the lesson.
5 Lessons from Netflix on Creating Addicting Elearning Content
Learnkit
FEBRUARY 25, 2016
Netflix can teach learning professionals a number of important lessons on how to capture their learner's attention. Lessons from Netflix on Creating Addicting Elearning Content: 1. Lesson for Learning Professionals: Don't tell your learners when and where to learn. Lesson for Learning Professionals: Leave your learners wanting more! On-demand content. Check!
What does travel teach us about learning?
Spark Your Interest
APRIL 8, 2015
Lesson: It's very easy to be seduced into the convenience of technology, but there are times that we need to engage the brains and not just follow the instructions. Lesson: When considering how to engage someone in your facts or content, a story can be a much more compelling way to do so. Don't rely solely on technology. We had the worst GPS experiences on this trip.
Lesson from Edutech Australia? Planned Failure.
Learning Rebels
JUNE 10, 2015
For some reason, as a learning industry, we have forgotten the joy of teaching and guiding each other. The post Lesson from Edutech Australia? Okay, I'm late. I was at Edutech last week, in glorious Brisbane Australia. Sunset on the Brisbane River. As I thought about how to frame this recap, I knew there were some recaps already out there (quick thinkers!). Alec Couros.