LinkedIn
Social
Social Networks
Related Topics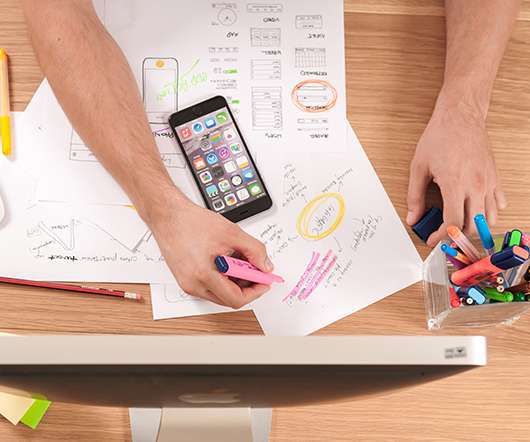 Is LinkedIn still relevant?
Dont Waste Your Time
FEBRUARY 21, 2016
I have a LinkedIn account and profile – here it is: https://uk.linkedin.com/in/davidmhopkins. This  LinkedIn Snakes and Ladders from Sue Beckingham is just perfect for anyone who has a LinkedIn profile, student or staff. LinkedIn snakes or ladders? My question is, do we still need LinkedIn? Are those of use who are active elsewhere (Twitter, FaceBook, Google, blogs, etc.) doing enough already, or do we need this 'amalgamator' that is LinkedIn to pull our work together? Do you use LinkedIn to find out about people you encounter?
Social networking & the workplace
eFront
JANUARY 18, 2013
What most do not realize is that "some 70% of the extra profit to be made through social technologies has nothing to do with marketing. In this post, Clive Shepherd outlines four roles for social media in workplace learning (for further details please read his post!): Paul Adams summed the essential problem up nicely in " Stop talking about "social ". Social is not a feature.
How to: Display Open Badges on your LinkedIn profile
Dont Waste Your Time
JUNE 9, 2014
Here's a short 'how to' guide on displaying your Open Badges, or a Mozilla backpack, on your LinkedIn profile. Login to your LinkedIn account, and go to the edit profile interface. LinkedIn will parse the details to the link, hopefully pick up one of the badges and use this for the display. You? . How about this … ? Save your edits and check the results.
How LinkedIn works
Dont Waste Your Time
APRIL 25, 2012
billion searches on the LinkedIn platform. LinkedIn now has over 2,116 employees (up from 500 in 2010). What are you doing with your students to help them use social networks so they work for them, not against? There are some more excellent infographics on Jeff Bullas' blog  (Twitter, Facebook, YouTube, Instagram, Pinterest, Google+), check them out.