LMS
SCORM
Related Topics
Why we need Learning Management Systems
Gyrus
AUGUST 3, 2016
Why We Need Learning Management Systems. Have you found yourself fighting your way through the learning and development market without a guide? All the content in the world cannot save you from the harsh reality that an LMS is designed to mitigate. Abbreviation: LMS. Then take those learnings and track and implement across the entirety of an organization.
Successful Learning Management System Implementation eBook
WBT Systems
NOVEMBER 22, 2016
Recently, eLearning Industry invited WBT Systems to contribute to the publication of a free eBook which addresses one of the biggest concerns faced by organizations – the complexity and difficulty of Learning Management System implementation. What are the key questions to ask when planning an LMS implementation project to ensure its success? What types?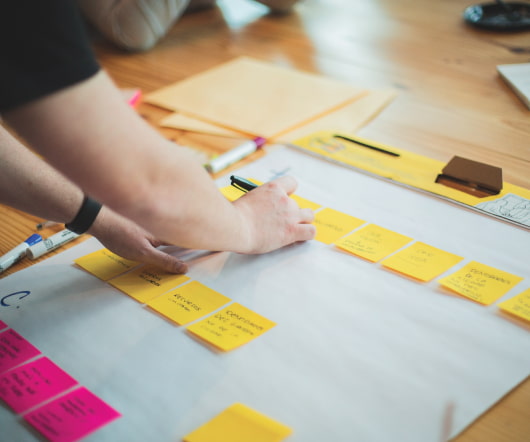 Why do Training Departments Hate Their Learning Management System? Episode #1
eLearning TV
JULY 10, 2014
A Learning Management System platform is an incredibly powerful tool. eLearningTV Episodes custom elearning elearning hospitality training hotel training learning management systems lms mike rustici restaurant lms restaurant training retail training rustici software scorm tin can api
eLearning Glossary: Definitions for the Most Commonly Used Terms
Association eLearning
MAY 11, 2016
SCORM, LMS, AMS, LCMS, API, JITT, what does it all mean?! eLearning -Also referred to as internet-based learning, web-based learning, and online learning is any training or education delivered via computer. Digitec, Instructional Designer, Jennifer Ritter wrote a blog about this recently explaining, "I now realize that I was raised with game-based learning.
Top Open Source Learning Management Systems
Designing Digitally
FEBRUARY 22, 2016
There are many benefits involved with choosing an open source learning management system (lms) for your educational needs; starting with the ability to fully customize the software to your organization's needs without having to purchase expensive licenses. It still remains extremely popular today due to the easy learning curve and the quick setup options for new courses.
LMS History and Current Trends
LearnDash
APRIL 18, 2016
Everything from the software we use to create elearning to the systems in place to deliver online training programs is shaped by emerging technologies. One of the cornerstones in elearning is the learning management system. In recent years though the LMS has worked its way to the foreground. Dynamic features from the LMS are interacting with the course content.
Benefits of Tin Can Api Certified Learning Management Systems
TalentLMS
AUGUST 26, 2014
However, having the tools to track what users are doing, how they are performing, and allow open communication between learning systems is essential. This software enables you to track a wide variety of information on a number of different platforms, including those that weren't included in SCORM's list of capabilities. SCORM vs. TIN CAN API.
Why SCORM Compliance is Absolutely Essential for any Best-In-Class LMS
Docebo
SEPTEMBER 14, 2016
Why SCORM Compliance is Absolutely Essential for Competitive, Market-Leading LMS Performance and Effectiveness. No, SCORM isn't a Scandinavian heavy metal band, although it might make a great name for one. SCORM: The Early Standard for Elearning. Today, SCORM is the globally accepted standard for creating online learning tools across all industries.
What Is The Difference Between SCORM And Tin Can API?
Origin Learning
MAY 14, 2015
Until now, we have told you separately what SCORM and Tin Can API are. SCORM is the most widely used e-learning standard as it allows any SCORM conformant content to be operated with any SCORM conformant LMS and vice versa, thus saving huge amount of resources that would have to be spent on tailoring each piece of content to every different LMS.