LMS
SCORM
Related Topics
Why we need Learning Management Systems
Gyrus
AUGUST 3, 2016
Why We Need Learning Management Systems. Have you found yourself fighting your way through the learning and development market without a guide? All the content in the world cannot save you from the harsh reality that an LMS is designed to mitigate. Abbreviation: LMS. Then take those learnings and track and implement across the entirety of an organization.
eLearning Glossary: Definitions for the Most Commonly Used Terms
Association eLearning
MAY 11, 2016
SCORM, LMS, AMS, LCMS, API, JITT, what does it all mean?! eLearning -Also referred to as internet-based learning, web-based learning, and online learning is any training or education delivered via computer. Digitec, Instructional Designer, Jennifer Ritter wrote a blog about this recently explaining, "I now realize that I was raised with game-based learning.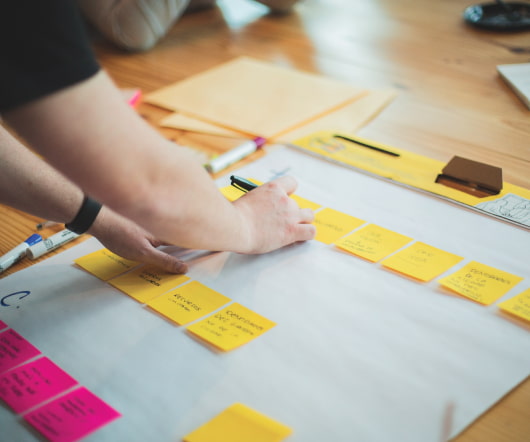 Why do Training Departments Hate Their Learning Management System? Episode #1
eLearning TV
JULY 10, 2014
A Learning Management System platform is an incredibly powerful tool. eLearningTV Episodes custom elearning elearning hospitality training hotel training learning management systems lms mike rustici restaurant lms restaurant training retail training rustici software scorm tin can api
Four Wishes for LMS Buyers
Association eLearning
JUNE 18, 2015
Every week, like clockwork, I get a call from someone who wants me to recommend an LMS for their association or small business.  If an eLearning Genie would come out of a bottle and grant me four wishes for my LMS buyers, here is what I'd request. Wish #1: LMS Buyers understand what they are buying. Notice that course development is generally not one of the functions of an LMS.
Microlearning Whitepaper: Small Bites, Big Impact
Advertisement
corporate Learning & Development inside out. employee learning challenge is ensuring that what is taught is actually understood and. In the next 12 to 24 months, many businesses plan to increase their spending on learning. corporate Learning & Development. Microlearning is a technique of delivering learning content in short, bite-sized bursts (from. learning path.
Behavior