Media
Streaming
Related Topics
5 Challenges Developing E-Learning as a Revenue Stream
Connect Thinking
JANUARY 16, 2013
As an independent e-learning consultant, I'm often asked how to develop e-learning courses as a viable revenue stream for their business - to sell to clients. In the age of YouTube, Social Media, personalisation and instant gratification of information, is your 60 minute page turning e-learn really going to cut the mustard? 4. You can imagine the answer is complex.
3 Reasons Why Trainers Don't Need Social Media
Learning Rebels
MAY 2, 2016
Question of the week: Should L&D be active within social media? understand having a social media presence isn't for everyone. However, I can see only 3 real reasons why a Trainer, L&D professional, Chief Learning Officer, Director, Manager, and all manner of L&D positions, wouldn't professionally be on some form or another of social media. Seriously.
Facebook's New Streaming Service: What You Need to Know
OpenSesame
SEPTEMBER 3, 2015
There has been a lot of buzz within and outside of the tech community about live streaming. From Snapchat's debut in 2011 to Twitter's ugly war with Meerkat and its later acquisition of the streaming service, Periscope , Facebook is now tentatively entering the live streaming market. What does this mean for existing streaming apps? Celebrity Involvement. Left business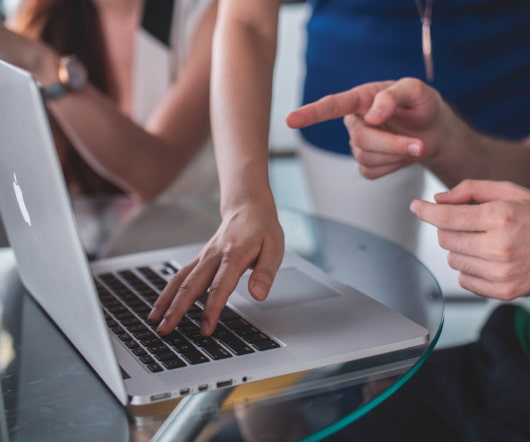 Choosing between Social Media automation and Reflective Use
Ignatia Webs
MAY 14, 2013
Thanks to the Ol''daily my attention got grabbed by an article from Elsua (Luis Suarez - an KM/IBM social media pioneer). In his reflective blogpost on the industrialization of social media in the enterprise. His words rang a bell, as I am also caught between automating my (not corporate, but as I see it my personal brand) social media stream, because I feel I am not putting out as much as I want to. But after reading his blogpost, I realized the output is not why I started using social media, it is indeed the conversation, the network, the exchange of ideas.