Mentoring
Support
Related Topics
Do You Need a Mentor or a Network?
Experiencing eLearning
AUGUST 16, 2016
Will you be my mentor?" " "Will you be my mentor? " Maria left the coffee shop feeling a bit deflated and surprised that Jack didn't agree to be her mentor. Requests for Mentors. " "I was basically looking for some kind of mentor as this field is very new to me. just can't do that kind of mentoring.
The role of Mentor in e-Learning: Adding the Human Touch
G-Cube
APRIL 22, 2014
The traditional meaning of 'Mentor' is one who offers support and direction. In the corporate scenario, mentoring is an established way of transferring knowledge, developing skills and fostering confidence. In an ideal world, learners can benefit the most out of regular interactions with mentors and gain professional insights to do their jobs well. Mentors in E-Learning.
Mentoring in the Cloud at Cardinal Health
CLO Magazine
SEPTEMBER 7, 2016
 One of the biggest challenges associated with mentoring programs is keeping executives and employees invested. The Fortune 500 health care services company headquartered in Dublin, Ohio, has 37,000 employees, and many formal and informal mentoring programs, but they never thrived, said Susan Moss, senior consultant for talent management in the leadership development group.
Story-Based Coaching and Mentoring Course
Experiencing eLearning
JANUARY 20, 2014
In this example, the audience is new managers who don't have much experience with coaching and mentoring. traditional e-learning course probably would have used a single narrator reading a bullet point list like this: Here are the reasons coaching and mentoring are important in our organization: Employees are more likely to stay if they are supported by managers. of H.R.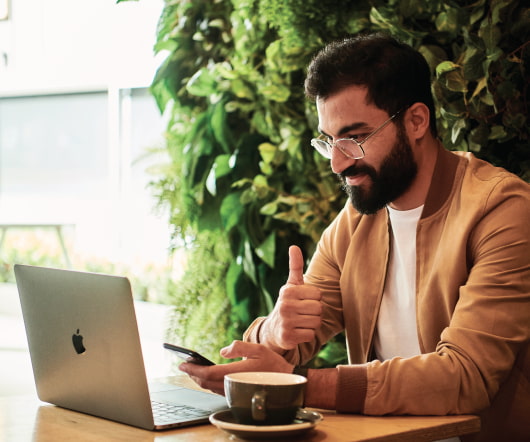 Ditching the formal performance review? Kineo shares 3 Elements for Success
Advertisement
at key skills needed to support the performance. COACHING: I support my team members by. routines that support performance. re-skill your managers to support your new. support change. in appropriate face-to-face time, mentoring, and support for leaders. coach and support the employee going. vital role in coaching and mentoring is. Added Support To provide the extra layer of support, all the course participants are assigned. or system that enables and support. that doesn't support a process – or a very.
Performance Support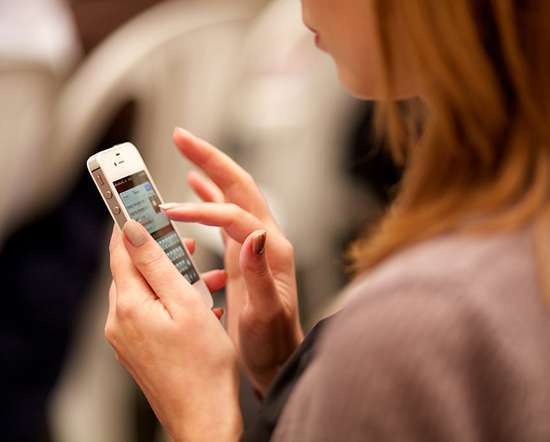 Mentoring Without Barriers
CLO Magazine
OCTOBER 23, 2013
Traditional mentoring was one older expert grooming a younger one for a specific role. Today's version is more of a collaboration and learning strategy that can help people gain skills and information they need in real time to do their jobs better Whether it's called modern, social, online or e-mentoring, mentoring as practiced in companies today is not the same as what was used a generation ago. Technological influences, millennials and a global workforce have all left their mark on the practice, helping to create a new mindset about what mentoring is today.
Sheetz Supports Workforce with Made-to-Order Training
JPL Learning
APRIL 29, 2015
Being prepared means employees have sampled the product, participated in training and have performance support tools available. As the workforce development experts, Sherry and her team need to advocate for the store level employees to make sure they have right kinds of training and support available so they can be successful. View More JPL Video Blogs.
A richer suite of support
Clark Quinn
MAY 25, 2016
While it's easy to talk about how we need to support the transition from novice to expert, it might help to be a little more detailed. While it's easy to say that the role of formal learning wanes, and the role of informal learning ramps up, what are the types of support we might look to? As they start performing however, their needs change. Can you? social strategy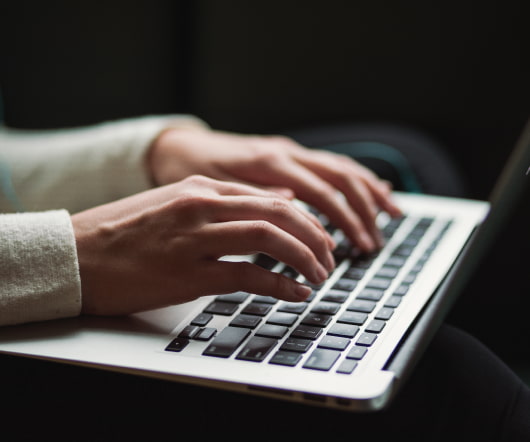 Mentoring or Coaching: What's Best for Your Company?
CLO Magazine
APRIL 10, 2014
Mentoring and coaching strategies translate to better employee engagement and retention. But it pays to know the key differences between coaching and mentoring to implement an effective program. However, when building out these programs, questions often arise about how to use coaching and mentoring to develop talent, and the tools available to run them. There is a difference between coaching and mentoring. Coaching initiatives tend to have shorter timelines than mentoring programs, with more finite and tangible learning objectives and goals.
Leaving performance reviews behind: Where to start [Guide]
Advertisement
marginally skilled" managers won't be able to support the. To close this gap, we need to support managers to. foundational skills that are critical to supporting. COACHING: I support my team members by. re-skill your managers to support your new. support change. in appropriate face-to-face time, mentoring, and support for leaders. At the same.
Performance Support