Mobile Learning
Performance Support
Related Topics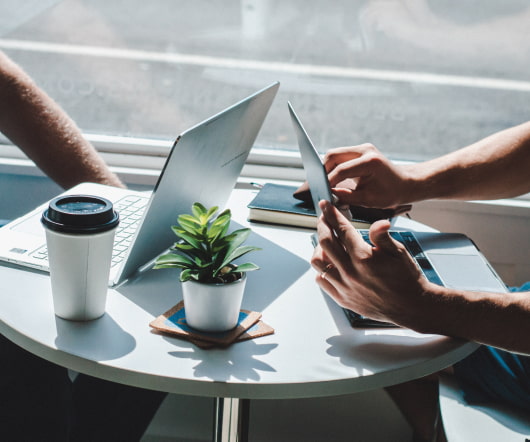 Leveraging Mobile Learning Platforms As Performance Support Systems
Upside Learning
FEBRUARY 4, 2011
In an earlier blog post, I had written about how Microlearning is changing the face of learning at the workplace. This post specifically talks about how a Mobile Learning Platform can be used as an effective Performance Support System. It seamlessly integrates all the components of the performance support system. Leveraging Mobile Learning Platforms.
Watch Out For These Trends in Mobile Learning: 2015 And Beyond
Origin Learning
MARCH 30, 2015
Global mobile data traffic grew 69 percent in 2014 and was nearly 30 times the size of the entire global Internet in 2000. Mobile video traffic exceeded 50 percent of total mobile data traffic for the first time in 2012. Mobile network (cellular) connection speeds grew 20 percent in 2014. 4G traffic will be more than half of the total mobile traffic by 2017.
A List of Interesting Mobile Learning Links
Upside Learning
MAY 28, 2012
Mobile learning is in the air, almost everyone realizes the potential, and some companies are now taking tentative first steps. While I haven't blogged in a while, I continue trawling through my RSS feeds, seeing more and more references to mobile learning, mlearning, performance support, 'just-in-time' and so many other terms that make sense in that context.
The Evolving Face of Embedded Performance Support
Learnnovators
OCTOBER 5, 2014
THE QUOTE: " Design and develop performance support solutions with a focus on context, not content." – Jeremy Smith. " You can't teach people everything they need to know. THE JOURNEY: In today's business environments where: 'Learning at the speed of need' is the most crucial factor for success. What will the embedded performance support solutions of the future look like?
Microlearning Whitepaper: Small Bites, Big Impact
Advertisement
corporate Learning & Development inside out. continuously improve performance and increase competitiveness, they must move from. the job well and positively impact business performance. employee learning challenge is ensuring that what is taught is actually understood and. In the next 12 to 24 months, many businesses plan to increase their spending on learning.
Behavior