Mobile
Performance Support
Related Topics
Blended Learning and Mobile Performance Support: Ahead of the Curve
Bottom-Line Performance
JUNE 25, 2013
" That sums up the philosophy behind blended learning and the majority of mobile learning being implemented today—and it couldn't be more true. There are plenty of objections to mobile learning, and actual uptake is still much less than the marketing hype would have us think. Mobile learning gives trainers a practical tool for combatting the forgetting curve.
JIT Performance Support Mobile App Development
Upside Learning
AUGUST 2, 2011
I mentioned before in one of my posts about the growing use of smart phones application as a form of Just-in-Time performance support; as mentioned before ; I feel eventually technology will enable individuals and not just companies/departments to deliver applications. When developing applications for just-in-time performance support, here are some items I keep on my checklist.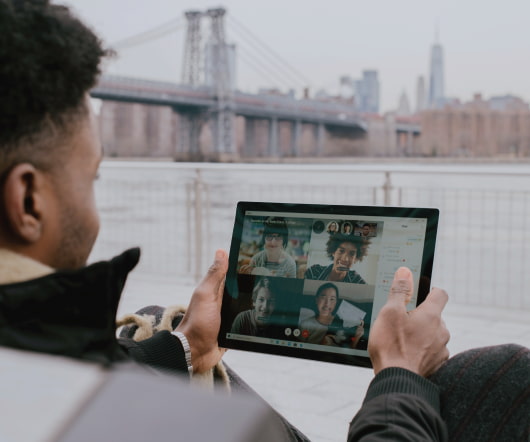 Mobilize Your Sales Team via Performance Support
Upside Learning
AUGUST 13, 2014
Upside Learning is bombarded on a daily basis with queries from companies prepared to leverage the capacity of mobile learning via the devices (yes, BYOD is here to stay folks) their people own and check constantly throughout the day. Mobile Learning Performance Support And while there are still some organizations that require more education before moving forward, more and […].
The Evolving Face of Embedded Performance Support
Learnnovators
OCTOBER 5, 2014
THE QUOTE: " Design and develop performance support solutions with a focus on context, not content." – Jeremy Smith. " You can't teach people everything they need to know. business problems are more complex and hence demand quicker, effortless, and effective performance support solutions than ever before. What are the techniques to achieve the same? What is the trend?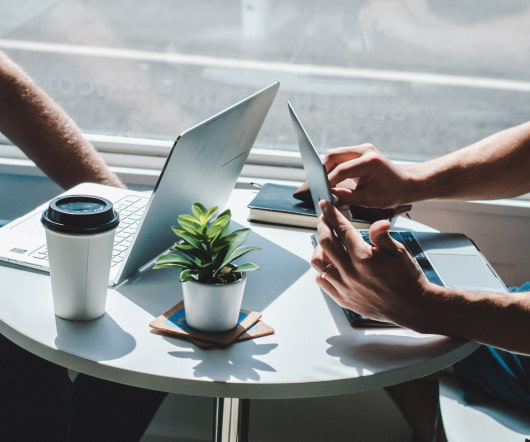 Leveraging Mobile Learning Platforms As Performance Support Systems
Upside Learning
FEBRUARY 4, 2011
This post specifically talks about how a Mobile Learning Platform can be used as an effective Performance Support System. What is a 'Performance Support System'? A 'Performance Support System' or PSS refers to any system that improves worker productivity by providing on-the-job access to integrated information, advice and learning experiences.
Top 5 Performance Support Apps for Learning Designers
Learnnovators
MARCH 29, 2014
It defines over 470 key terms for instructional designers." ~  Connie Malamed , on ID Guru, the performance support App for learning designers. Below are the questions we had in mind when we embarked on our journey: What is the significance of performance support apps for learning designers? Float Mobile Learning Primer' App. DesignJot' App. 309.95.
Mobile Device: Performance Support's New Best Friend
CommLab India
JULY 25, 2016
"  I don't remember who said that, but with a little bit of performance support, I would. Performance support is the immediate help given to someone, when they need it the most. In an organization, performance support includes providing employees with the knowledge they need to complete a particular task, exactly at the time of need.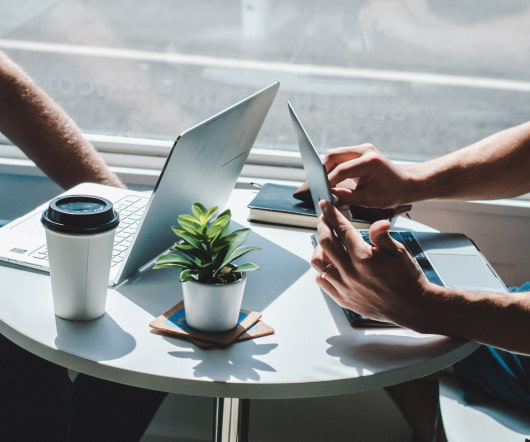 Want to go mobile for learning and support?
Allison Rossett
OCTOBER 19, 2012
invited him to write this when I recognized my lack of clarity about the options for mobile development and delivery. We want to use mobile devices, but which mobile? There is great excitement about the potential of mobile devices for learning and support. What decisions must be made to establish an appropriate mobile strategy? Mobile Website. link].
HOW TO USE LMS FOR PERFORMANCE SUPPORT
Origin Learning
OCTOBER 20, 2014
Because we want them to perform better at work. An employee figures out a new way to solve a problem or perform a task. These moments of need provide an easy to follow framework to deliver performance support or just-in-time learning to your employees. Backing up the repertoire of skills and knowledge of your employees is just as important as creating it. Simple.