Mobile
Performance Support
Related Topics
Blended Learning and Mobile Performance Support: Ahead of the Curve
Bottom-Line Performance
JUNE 25, 2013
" That sums up the philosophy behind blended learning and the majority of mobile learning being implemented today—and it couldn't be more true. There are plenty of objections to mobile learning, and actual uptake is still much less than the marketing hype would have us think. Mobile learning gives trainers a practical tool for combatting the forgetting curve.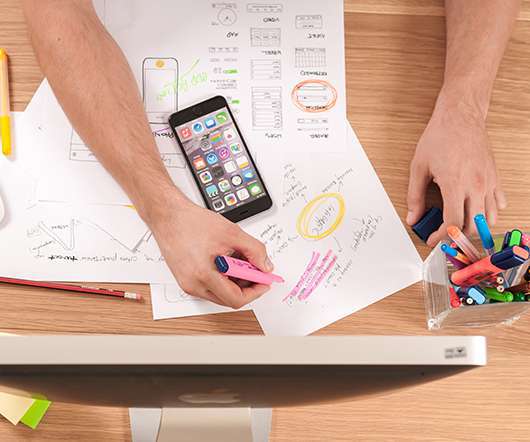 Performance Support Goes to the Oscars
Allison Rossett
MAY 23, 2013
Mike Yonker , my guest blogger, is President of Learner Mobile for SVI Inc. Much of mobile training and development is broken. Mobile can do so much more. Mobile was the buzz at the ASTD International Conference in Dallas in May, 2013. Does mobile advance those goals? How can a retailer use mobile performance support to deliver business impact? 
The Evolving Face of Embedded Performance Support
Learnnovators
OCTOBER 5, 2014
THE QUOTE: " Design and develop performance support solutions with a focus on context, not content." – Jeremy Smith. " You can't teach people everything they need to know. business problems are more complex and hence demand quicker, effortless, and effective performance support solutions than ever before. What are the techniques to achieve the same? What is the trend?
How Performance Support Apps Are Faring In Today's Workplaces
Learnnovators
JUNE 28, 2014
THE QUOTE: " The incredible expansion of mobile technologies is an important factor that will both drive and support the deployment of workplace learning tools and systems in the area of performance support." – Charles Jennings (Managing Director, Duntroon Associates, and Founder, 70:20:10 Forum ). THE JOURNEY: We all know… this is the age of mobile apps!