Mobile
SCORM
Related Topics
A SCORM-Certified LMS Helps Companies Score
TOPYX LMS
NOVEMBER 10, 2015
However, there is one thing that all social learning management systems should have in common: a SCORM certification. What Is SCORM? Have you heard of SCORM? Too many LMS users, even administrators, have no idea what SCORM (the Shareable Content Object Reference Model) is or what makes it important. Why SCORM Is Such a Big Deal. If not, you're certainly not alone.
Tin Can API, the evolution of SCORM
Paradiso
MAY 27, 2015
Tin Can API , also known as Experience API or xAPI, is generally considered to be the successor to SCORM , and expands the ability of the organizations that use it to gather data about the experiences, both offline and online, experiences that are quantifiable, trackable and shareable. SCORM – the precursor to Tin Can API. Advantages of Tin Can API. LRS data can be easily shared.
Track and trace Learners results. What do SCORM compliance, AICC, XAPI and CMI5 mean?
Challenge to Learn
APRIL 21, 2015
Or are you just confused by all the abbreviations like: SCORM, AICC, XAPI, and CMI5? Here SCORM and SCORM compliant. SCORM is a standard in e-Learning that makes it possible to track and trace the results of your learners in a Learning Management system (LMS). course is SCORM compliant  when it meets the requirements of the standard set by the ADL. SCORM 1.2
Breaking Up With SCORM: It's Not You, It's Me
Knowledge Guru
JANUARY 28, 2014
They're limited by the constraints of SCORM, so their L&D efforts start to look the same year after year. In short, they just aren't feeling the sparks anymore with SCORM. The truth is, it's really not SCORM's fault that they need to move on. What's Wrong With SCORM? The basic differences between SCORM and the Experience API are outlined here: Tips for Breaking Up.
Why SCORM 2004 failed & what that means for Tin Can
eFront
APRIL 15, 2013
"SCORM 2004 is dying (if not already dead!)." For the careful observer there are many signs to support this view, and here are a few of them: Sign #1: 75% of packages are still on SCORM 1.2, 10 years after the initial release of SCORM 2004 [1] [2]. Sign #2: There is no certification process for tools and packages for the latest SCORM 2004 4 th edition. Low adoption.
What is SCORM?
Growth Engineering
OCTOBER 18, 2016
If you have any involvement whatsoever with online learning, you're going to need to wrap your head around SCORM. Whether you're dealing with eLearning content creation or the administration of a learning management system, you'll have SCORM to thank for making things run smoothly. SCORM. How does SCORM work? This is the premise behind SCORM. Future of SCORM?
Tin Can API vs SCORM: which should you choose?
LearnUpon
AUGUST 2, 2016
We work with  SCORM and the Tin Can API (or xAPI as it's known) every day at LearnUpon. Others that currently develop SCORM-compliant content ask about the value migrating to Tin Can might add. Choosing between Tin Can API vs SCORM can seem confusing. That's because  SCORM and Tin Can are essentially different protocols. The issues that plague the SCORM 1.3
5 Must-Read Mobile Learning Articles
LearnDash
JUNE 11, 2015
While the term "elearning" generally encompasses all electronic learning channels, in recent years people have made it a point to make a distinction of mobile learning (sometimes called mlearning). This sub-sector of elearning is constantly growing given the way people rely upon mobile devices in their everyday lives. Mobile Learning Articles You Should Read.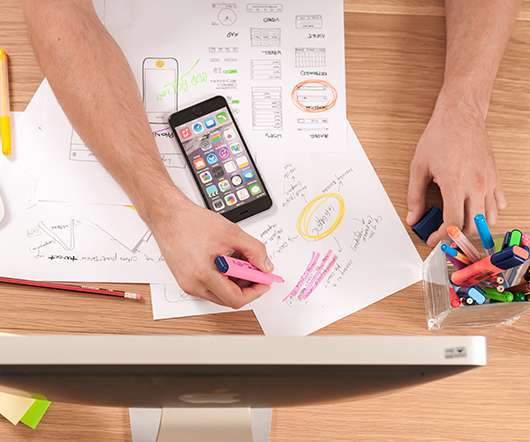 The Top 11 Tools for Mobile eLearning Development
G-Cube
FEBRUARY 19, 2014
According to a 2012 survey of mobile learners, 99% believed the mobile format and presentation enhanced their learning, and it was found that 45% actually spent less time in training than their (non-mobile trained) peers, with no loss of comprehension. If you're not getting into the mobile game with your training and eLearning initiatives, you're falling behind.