Module
Providers
Templates
Related Topics
Creating Immersive Learning Solutions for Industrial Technical Training
Origin Learning
JULY 22, 2015
Origin Learning has displayed its in-depth understanding of concepts by developing learning modules with an immersive approach for a transportation conglomerate recently. deep dive into the technical concepts enabled it to provide graphic content (solutions) using the 3D modeling techniques effectively. Concept is what is core to content. Let's come to water. Flummoxed?
A Fresh Choice of Captivate Templates
eLearning Brothers
MARCH 31, 2016
Take a look at the over 300 eLearning templates we provide in the Assets section of Adobe Captivate 9, of course! Out of the over 40 different layout templates, we wanted to highlight a Fresh one just for you that has a few additional Captivate templates to match it. Click on the image to see this template in the library! These layout templates make it easy.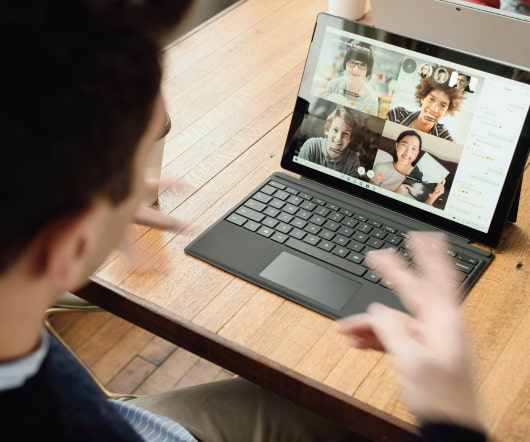 When to Bring Your Association's Continuing Education Online
Association eLearning
FEBRUARY 13, 2014
When developing continuing education, you typically look to provide high value to your members while keeping costs as low as possible.  But sometimes it's worthwhile to focus significant resources on developing a very customized continuing education (CE) module.  This might end up being an app for mobile devices, an online self-study module with quizzes and games built in, or an online course with significant resources invested such as broadcasting live video. This will help determine what members expect you to know and provide to them. prize piece of content.
Customizing Training Modules Made Easy With Articulate Storyline – Part I
CommLab India
OCTOBER 14, 2016
Ever since rapid authoring tools were introduced to the e-learning industry, developing online training modules has become an easy task for e-learning professionals. They made training development a matter of days rather than months, eliminating many painful aspects such as the headache of writing complex codes for interactivities and designing different templates for every project.
Quality Control process for E-Learning
Advertisement
This guide provides recommendations for implementing quality. Here are a few examples of standards for elearning courses:  Use the organization's approved template and color schemes (Developers may. customize template layouts as needed).  Use photographs instead of clipart and cartoons.  Do not match the words on the slide with the voiceover. Tools and templates.
Clipart