Movie
Tutorial
Related Topics
Create an Old Time Movie Effect with Camtasia Studio 8
Visual Lounge
FEBRUARY 18, 2015
In this tutorial, I'll discuss ways to gather clips and media to create an old time movie effect. I'll also show you how to use Camtasia Studio to build and produce your Old Time movie. Here is a sample old time movie made with Camtasia Studio: [link]. Here is a link to the old time movie project. About the Quicktime Movie Filters. link]. link].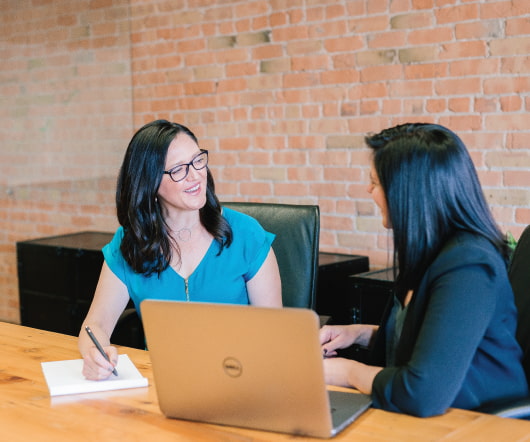 Adobe Captivate 6 Tutorial now available on Lynda.com
Adobe Captivate
OCTOBER 5, 2012
Lynda.com has announced a new tutorial for Adobe Captivate 6 presented by David Rivers. Here's one of the movies from the course, where David explains [.]. Rapid Authoring Rapid eLearning Training and Tutorials Whats new "Elearning authoring tools" Adobe Captivate 6 Adobe eLearning Suite captivate training Captivate tutorial lynda.com rapid elearningIt's a great course for beginners and intermediate users to explore the Captivate authoring workflow and capabilities, and learn how to use the new features introduced in Adobe Captivate 6. How do I.
Reformatting synchronous recordings like #Elluminate to publish them in #mobile formats
Ignatia Webs
JUNE 30, 2011
After the editing you can produce the movie into a format of your preference (mp4, mp3 are most common and cross-device mobile standards). This allows people with a variety of devices to look at the reformatted Elluminate movies, as YouTube will now offer those recordings in the mobile YouTube format. mobile mobile learning mooc instructional design podcast eLearning movie
Design Tutorial, Part 1: How to Make Your Own iPad-Inspired Icons (and a Free Template!)
Mindflash
MARCH 7, 2011
While she doesn't text, IM, tweet, or blog, her iPad is her go-to tool for web surfing, reading books, playing games, shopping, watching movies, and writing email. In this post, I've assembled a quick tutorial on how to create your own custom iPad/iPhone app icons in PowerPoint using nothing more than drawing tools and free Microsoft clip art icons. iPad Presentation Tips.