MySpace
Social Network
Tagging
Related Topics
#40years of educational technology: Social media
Learning with e's
MARCH 1, 2016
By 2006 several social networking sites were enjoying surges in popularity, including MySpace, Bebo and of course, Facebook. Social media lend themselves naturally to support learning through discussions, collaboration and sharing. They are vital components of the web, and social media are important for education - because learning is essentially social and personal.
An Exploration of Social Networking
Learnadoodledastic
OCTOBER 3, 2007
for teaching and Learning: The basics - blogs, wikis and tagging I guess that we can say the learning has begun. These are Blogs, wikis and tagging with the emphasis on social bookmarking. learning network i am attempting to use the web 2.0 technology that fosters and encourages 'social networking'. Ning networks include the web 2.0 technologies.
Share trading
Learning with e's
APRIL 5, 2015
The entire social web is founded on freely shared content. Prior to the social web, public sharing wasn''t that common a theme. Sharing content for free was amplified into popularity by the advent of the social networks. Tagging made it even more personal. The educational implications of social media culture are clear. You don''t get something for nothing.
Global digital tribe
Learning with e's
MAY 29, 2013
It is your personal network. Whether or not we realise it, if we regularly use social media, we are members of the world wide digital tribe. Post-industrial society saw the emergence of personal computers, the Web and a global communication network of mobile phones. Facebook is currently the largest of the digital totems in the social media universe. References Godin, S.
Going geographical
Learning with e's
AUGUST 14, 2010
I remember a quote from Ed Horowitz that 'if you are not on the Internet, you are history'. I had an answer: 'If you are on the Internet, you are geography.' I was playing with words, but a message emerged from it - we can connect with others from all over the world using social media, and if you build it, they will come. The month of July saw more than 10,000 visits. See what I mean?
Social Grid Follow-up
Tony Karrer
MARCH 3, 2009
Last week I did a webinar with Mark Sylvester of Intronetworks - Tapping the Social Grid. The crux of the talk was: Why being able to tap into the social grid is important for concept workers. A few of the tools and methods I use to tap into the social grid. Leveraging Networks is Key Skill and the most important Knowledge Worker Skill Gap. Email. Facebook. Blogging.
Online Educa Berlin…from Durham
Tony O'Driscoll
DECEMBER 2, 2009
tools such as blogs, wikis, social networking sites, and options for tagging, people today are able to connect with each other easily through the web. This, in turn, leads to immense cross-linking: If Facebook and MySpace were thought of as digital nations, they would already be the fifth and sixth largest countries in the world. Thanks to Web 2.0 Learning to Change.
The 3Di-Web Singularity is Near
Tony O'Driscoll
DECEMBER 10, 2007
CORPORATE SOCIAL NETWORKING GOES INTERACTIVE. network that is built around it. For instance, at Virtual Worlds II Ruben Steiger, in his morning keynote, posits that there will be a mash up between Facebook/Myspace and 3D worlds. INTUITIVE NETWORKED VIRTUAL SPACES. Kurzweil fans will recognize the blatent lift from his most recent book. THE 3Di Web SINGULARITY.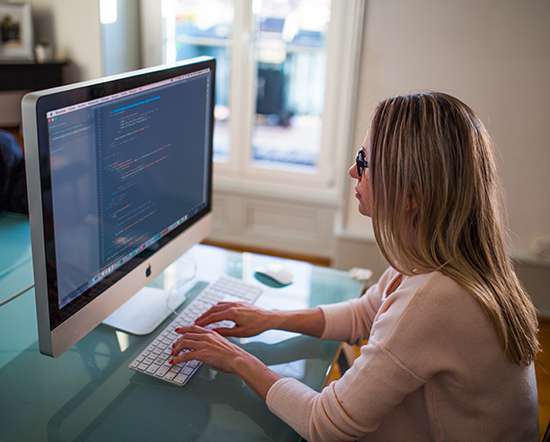 e-Clippings (Learning As Art): Thousands of people at IBM are already doing it.
Mark Oehlert
JUNE 28, 2007
e-Clippings (Learning As Art) Home Archives Subscribe About My Social Networks « Passively Multiplayer Online Game (PMOG) | Main | "New study examines how online games can teach business skills" (Red Herring) » June 28, 2007 Thousands of people at IBM are already doing it. The Wall Street Journal on June 18 ran an article on social networking at IBM. Employees are expected to act online according IBM's code of conduct. o IBM employees use a social bookmarking program called DogEar. o IBM has a MySpace-like social network calledBluePages.
Web 2.0 and Personal Learning Environments (PLEs) " Learning Matters!
Tony O'Driscoll
JUNE 27, 2008
First and foremost Steven made the point that your approach as an educator should not be "OK let me figure out what blogs, wikis, social tagging, You Tube, Second Life and Moodle mean for my learning strategy or my learners. They will be very comfortable with being online - and online socially. Learning Matters! April 13, 2007. Web 2.0 Crazy week this week. Comments.