Podcaster
Training
Webcast
Related Topics
Unshrouding the Mystery of Blended Learning
Origin Learning
AUGUST 3, 2015
Instructional strategies such as lecturing, guided learning, exploratory discussions, debates and role-playing must be amalgamated with online learning tools such as podcasts, e-books, webcasts and digital video libraries, massive multiplayer online games, wikis, etc. For many, blended learning is still a muddled concept. Sorry to burst the bubble, but that is NOT blended learning.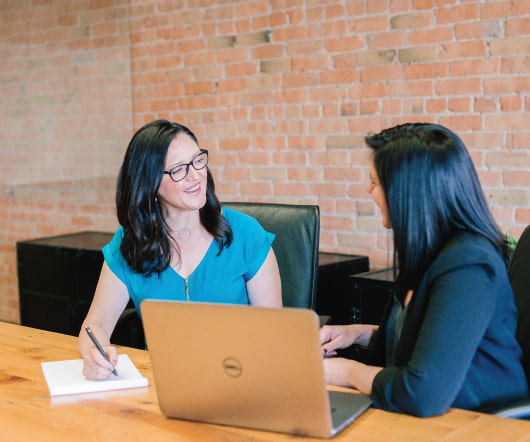 T+D Webcast - Social Networking and Learning
Tony Karrer
OCTOBER 23, 2007
Tony O'Driscoll, Paula Ketter and I did a webcast for T+D - ASTD's publication today. It's a question of what happens as production moves from being owned by the training organization to one where SMEs and learners are more responsible. Tony's examples were brief, but interesting: Wikis Product updates/news Project management Podcasts Communications Sales / Field Force Collective Intelligence Predictive markets Social Networking New Hires Communities of Practice One of the questions we got was: How do you start as a Learning Professional? and Learning 1.0 to Learning 2.0.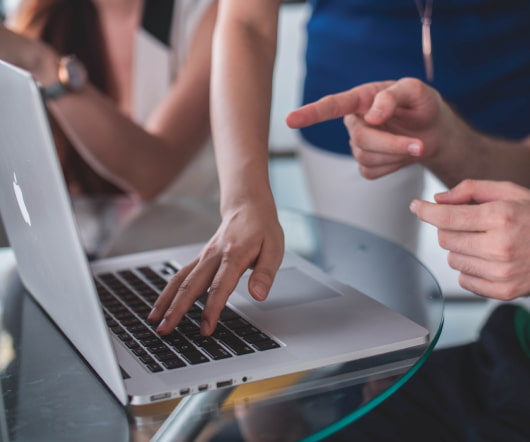 50 free sources of learning content for your curation
Stoatly Different
JANUARY 18, 2013
White papers, webcasts everything for the Chief Information officer. Alliance Training and Consulting. Portal to a range of management podcasts. Podcasts. Podcasts drawn from the latest research published by Emerald. Academic, podcasts. Podcasts focusing on rigourous empirical research. Academic, podcasts. Christmas always brings a conundrum. The kids want new toys, but they don't play with the ones they've already got! Dutifully, you spend your hard earned cash adding to the pile of toys. Recognition is fleeting. Or do we?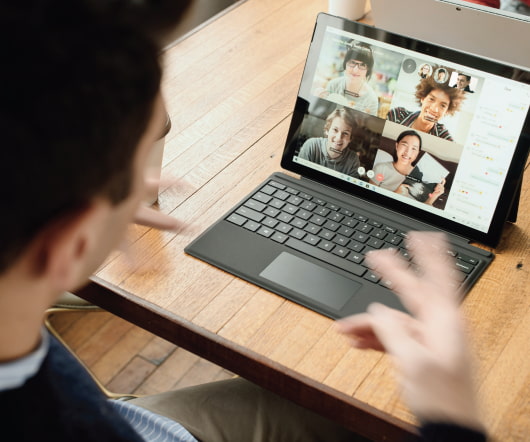 Top 18 Incredible Resources on Using QR Codes in E-Learning & M-Learning
Learnnovators
APRIL 25, 2014
We'll start with a few interesting use cases of QR Codes that we are able to think of in the context of e-learning and m-learning (with a few thoughts for Instructor-Led Training as well): Add QR Codes to the business cards and workstations of the employees in your organization. Place QR Codes on e-learning course screens for viewing additional information (such as history, timeline, podcasts, webinars, detailed instructions) with rich media (that help enhance the information) for those who are interested. What is the process of creating QR Codes? What are the options available?
University Learning = OCW + OER = FREE!
ZaidLearn
JUNE 18, 2008
100 Free Podcasts from the Best Colleges in the World (Heather Johnson). Princeton - UChannel (Princeton) (YouTube) - Princeton U's Event SM (Podcasts) - Princeton U's New Media Center (Podcasts) - Princeton University Channel (Podcasts) - Princeton University WebMedia (Podcasts). Yale University - Open Yale Courses (OCW) - Yale University (Podcasts).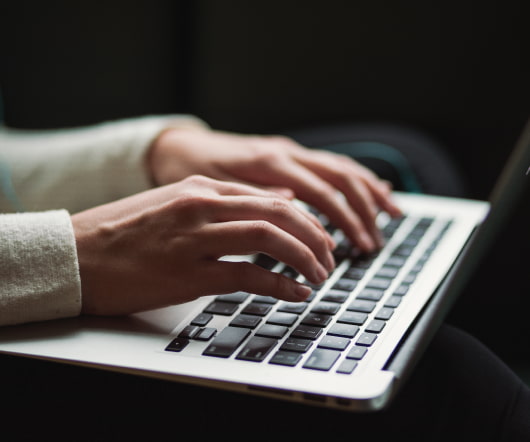 SyberWorks Media Center Presents a New Article: "Spreading the e-Learning Word (Part 1)"
The Boggs e-Learning Chronicle
NOVEMBER 3, 2009
They may be lectures, workshops, or presentations delivered across the Web, and usually involve audience interaction (which differentiates them from "webcasts"). He has been involved with computer and web-based training for more than twenty years. elearning podcasts. SyberWorks e-Learning Podcast Series. SyberWorks LMS e-Learning Implementation Podcast Series e-Learning Lingo Podcast Series SyberWorks Training Center Learning Management System. The article, "Spreading the e-Learning Word (Part 1)" , can be found in the SyberWorks Media Center.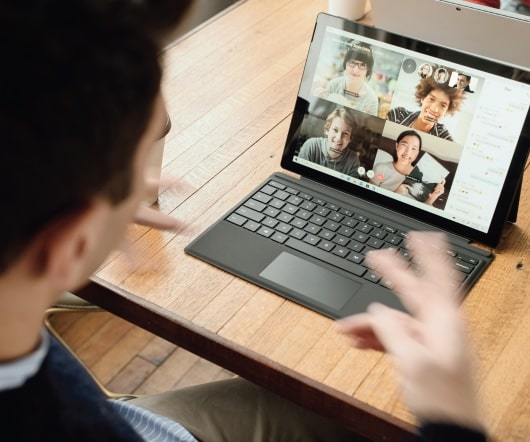 Coming to terms with live online learning
Onlignment
SEPTEMBER 11, 2009
Remote instructor-led training (not a bad term, but the words 'instructor' and 'training' don't cross-over well into educational settings, and imply a certain pedagogy even within workplace learning). Synchronous online communications for learning (this is the term that Xyleme used to describe the podcast I just made with them; it's not bad, but I've yet to meet a learning and development professional outside the e-learning field who even knows what the word 'synchronous' means, let alone it's implications for learning).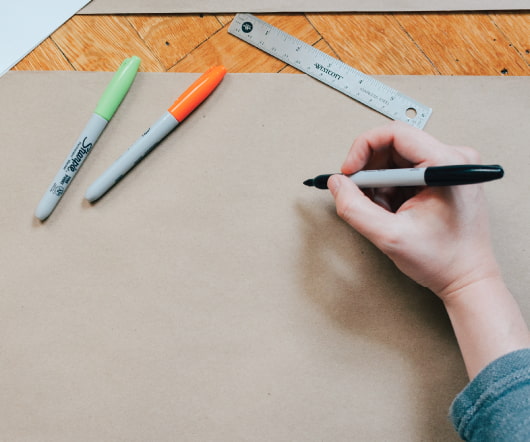 Reflecting on Xyleme Voices: The Industry Luminaries We've Talked To
Dawn of Learning
DECEMBER 14, 2009
Home About Podcasts Videos Xyleme Inc. This year, our educational podcast library Xyleme Voices was nominated and shortlisted in the category of Best Educational Use of Audio. I'm very honored and thrilled and if you'll indulge me, I'd like to give a shout-out to our spectacular team here at Xyleme. While I am the host of this library, there are a number of people in the background who put tremendous time, effort, and pride into researching, recruiting, and producing these terrific podcasts. They all understand the impact of these podcasts, and no one takes them lightly.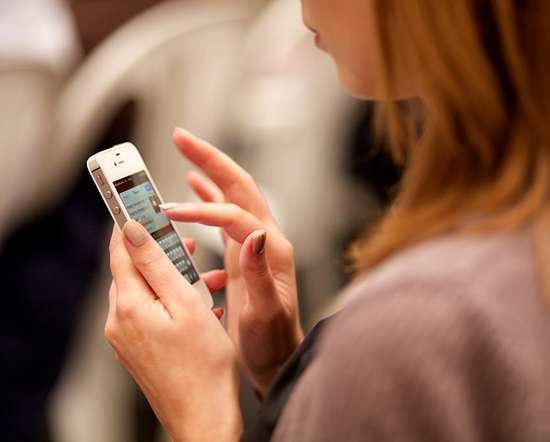 Why we're all "blogging ourselves out of a job"
Corporate eLearning Strategies and Development
AUGUST 15, 2006
couldn't find it when I googled "online learning news" so I googled DO NETWORKS TRUMP TRAINING? Finally, someone else blogging my thoughts: Where do we add value if our potential students can look up almost anything in Wikipedia, watch a webcast from Webtorials, or gather free information from myriad other online sources? Formal training approaches (including online learning) are still helpful -- but often, they don't go far enough. I was just forwarded an article from the Online Learning News. YEP, SOMETIMES and there it was, by Patti Shank. EXACTLY!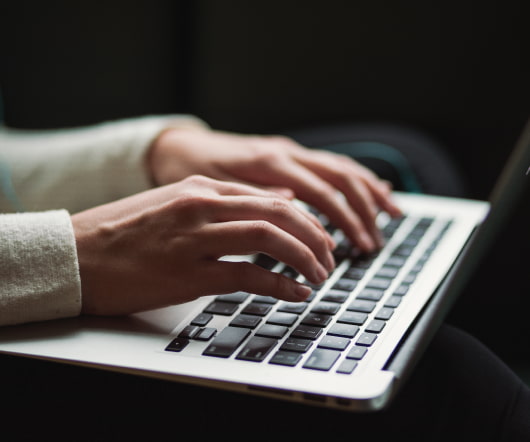 Cammy Beans Learning Visions: Gadgets, Games and Gizmos for Learning
Learning Visions
SEPTEMBER 12, 2007
Cammy Beans Learning Visions Musings on eLearning, instructional design and other training stuff. Corporate training departments are set up for the old-school boomer approach to training. And, hey, many e-Learning vendors are vested in the "old boomer" model of training. Your summaries of books, webcasts and webinars are always so thorough. Messy Training Not OK.