PowerPoint
Synchronous
Related Topics
eLearning Glossary: Definitions for the Most Commonly Used Terms
Association eLearning
MAY 11, 2016
Thankfully, eLearning comes in many different forms from basic PowerPoint modules to learning games and simulations and beyond, giving users many options to support their unique learning objectives. Some examples of learning objects include Microsoft® Word or PowerPoint files, PDF files, video, and audio. SCORM, LMS, AMS, LCMS, API, JITT, what does it all mean?!
Creating Engaging Online Learning
Raptivity
JULY 15, 2013
Online learning comes in two general forms: synchronous and asynchronous. Synchronous online learning happens when several individuals (learners) are communicating or interacting with each other at the same time. eLearning PowerPoint rapid learning raptivity This often happens online with a webinar. An online chat room [.].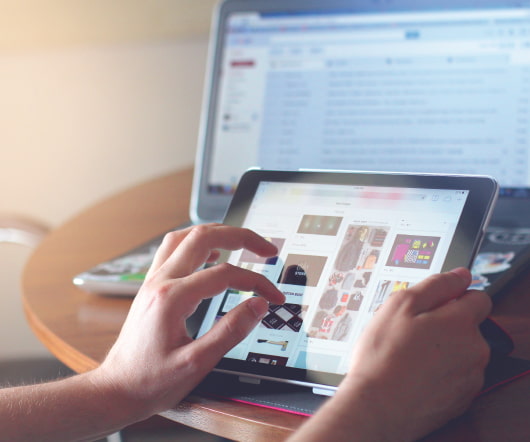 eLearning: Adobe Captivate and Microsoft PowerPoint
I Came, I Saw, I Learned
SEPTEMBER 3, 2014
before answering that, let's rework that classic question with this: what comes first, the eLearning or the PowerPoint presentation? When developing eLearning, the content is often created in Microsoft PowerPoint first. I'm not going to get into what it takes to create visually compelling PowerPoint presentations (we have a  mini course for that ). Instead, I'm going to show you how to take existing PowerPoint content and quickly re-purpose it for eLearning. Adobe Captivate and PowerPoint. Choose  Window > Library.
The Agile Elearning Design Manual - Why Synchronous Learning makes so much sense today
The Learning Generalist
JULY 21, 2009
This is where Synchronous Learning (a.k.a Introducing Synchronous Learning The eLearning Guild defines synchronous learning as "The use of technology to enable a collection of people to learn the same things at the same time while not being in the same physical location, usually facilitated by an instructor or instructors." So what's the solution? The real presentation is you!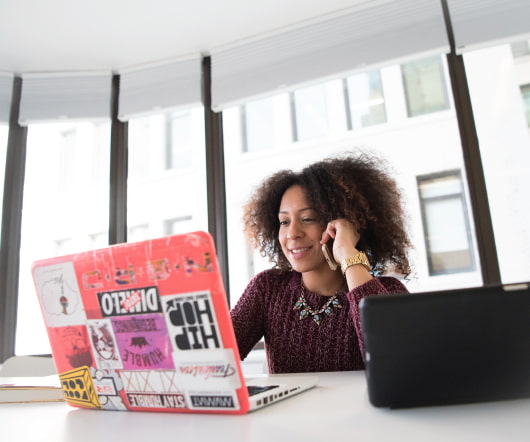 Key Steps to Preparing Great Synchronous Interactions
Experiencing eLearning
APRIL 1, 2010
These are my live blogged notes from Karen Hyder's webinar, Key Steps to Preparing Great Synchronous Interactions from the Training Magazine Network. "Death by PowerPoint online is worse than Death by PowerPoint in the classroom (not an exact quote, but gets the gist of what she said). Lecture is a bad use of synchronous online learning. Messy is OK. Ideas.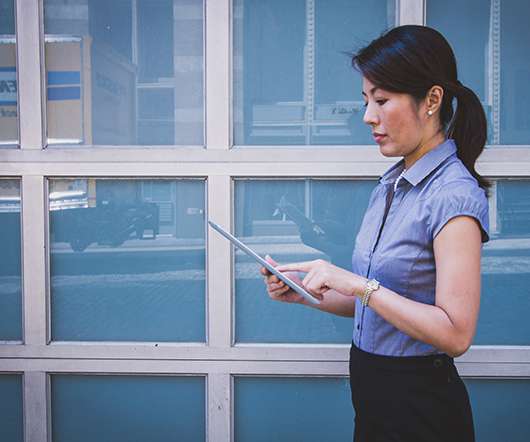 Synchronous e-learning myths #3: Just more death by PowerPoint
Clive on Learning
OCTOBER 1, 2008
I'd like to conclude my review of last Friday's eLearning Network Thinking Synch event by expressing my surprise at just how inventive people are becoming at using synchronous e-learning technologies. So, it seems that synchronous e-learning simply can't be put in a box labelled Second Best but Very Cheap: you're not restricted to short sessions, you can do a lot more than inflict online death by PowerPoint, and design it well and you can achieve better results than you will in a classroom. See for yourself - you can download the videos from the Forterra site).
How to Make a Video Presentation in PowerPoint in 5 Easy Steps
DigitalChalk eLearning
MAY 5, 2016
That is why a video presentation is a perfect way to spread your ideas and to create an emotional connection with your audience.  In this article you will find out how to make a business video presentation or an engaging video lecture right in PowerPoint. Tip : You can accompany some of your PowerPoint slides with an audio narration instead of a video. Treat your audience like a king.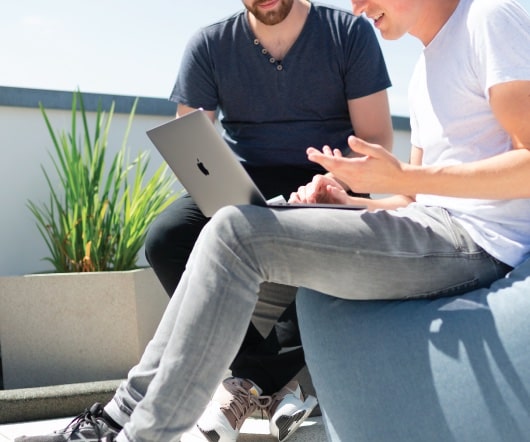 Asynch, Synch.And the Winner is?
eLearning 24-7
SEPTEMBER 3, 2011
The key though is inherently tied to the two types of e-learning: asynchronous based learning and synchronous based learning. Synchronous Based Learning (SBL). How often have you heard the term "synchronous based learning and been told it is e-learning? Too many people are taking the ILT training approach and love of PowerPoints and turning them into ABL courses. learning elearning WBT asynchronous based learning craig weiss online learning synchronous based learning wbt web based trainingI will not lie. Not everyone loves e-learning, nor will they.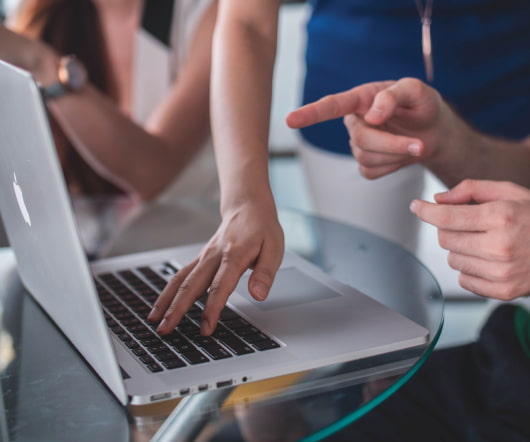 Welcome to Synchronous E-Learning Month
Bottom-Line Performance
JULY 6, 2009
July's focus is on Synchronous e-Learning, better known as distance learning. Synchronous E-Learning Defined. You may or may not be familiar with synchronous e-learning. From the eLearning Guild's Handbook (which is a great FREE resource), synchronous e-learning includes things like: instant messaging. Synchronous and asynchronous e-learning aren't just growing in the business world. It's fairly easy to make a business case for synchronous e-learning and see how it has exploded in the culture, but what about the learning case?