PowerPoint
TechKnowledge
Tips
Related Topics
3 Tips for Using Animations in E-Learning
ATD Learning Technologies
DECEMBER 6, 2016
Here are three tips that can help you improve your use of animation in e-learning. #1. Bonus Animation Tip: When in Doubt, Fade In and Out. Although tools like PowerPoint or Articulate Storyline include long lists of entrance and exit animations, it doesn't mean you should always use them! What other tips can you share about using animations in e-learning?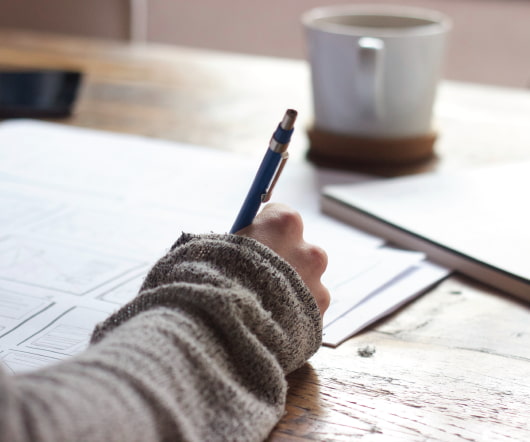 Here's a Free PowerPoint Template & Font
Rapid eLearning
NOVEMBER 7, 2011
As you know, I like to use sites like this as inspiration to show how easy it is to create PowerPoint elearning templates. So I thought I'd make a template inspired by their site and then share a few tips. Free PowerPoint Template. Here are a few tips: I liked the blue mesh gradient on the website. To create it in PowerPoint I combined two shapes. always use the generic "office" color scheme in PowerPoint. Here's the link to download the free PowerPoint template. January 25-27: Las Vegas (ASTD TechKnowledge 2012). Bold title colors. 2012….coming
More Than 100 PowerPoint Tutorials & a Free Template
Rapid eLearning
DECEMBER 28, 2010
With as many PowerPoint questions that I get, it's a good thing that over the past year or so the elearning community has created about 300 PowerPoint tutorials. also included a free PowerPoint elearning template to celebrate the holidays and a great 2010! Click to download the free PowerPoint template. 100+ PowerPoint Tutorials. PowerPoint for Rapid E-Learning.
A Year's Worth of Free E-Learning Assets
Rapid eLearning
JANUARY 3, 2012
Here's a Noteworthy PowerPoint Template (and It's Free!). Here's a Free PowerPoint Template & Font. Free PowerPoint E-Learning Templates. Check Out This Free PowerPoint Template & Tutorial. Here's a Simple Way to Save Time When Working with Graphics in PowerPoint. Time-saving Tips from the E-learning Community. Free E-Learning Templates. Free fonts.