Product
Related Topics
Why Product Managers Should Include Training in Their Launch Plan
Bottom-Line Performance
OCTOBER 25, 2016
And then there's the  really  bad surprise when you're a product manager and you find out your company's sales reps are misrepresenting the product you so carefully developed! When sales reps don't have the knowledge and skills they need to sell your new products, all the time and money you spent goes down the drain. Product Launch Training Template.
The Link Between BYOD and Increased Productivity
TOPYX LMS
JUNE 23, 2016
BYOD policy also makes it easy for employees to access corporate data and online training materials, which can increase productivity. Of all the benefits listed here, increased productivity usually pleases company leaders most. Some organizations choose to implement BYOD solely for the purpose of augmenting productivity. Access only to non-sensitive systems and data. Jeffrey A.
3 Questions that Keep Product Managers Up at Night
Knowledge Guru
OCTOBER 4, 2016
Product managers are passionate people. They are passionate about the products they create and the problems they solve for their customers. Product managers spend thousands of hours researching, testing and developing their products before its time to commercialize. If you are a product manager yourself, you know what I am talking about. See how.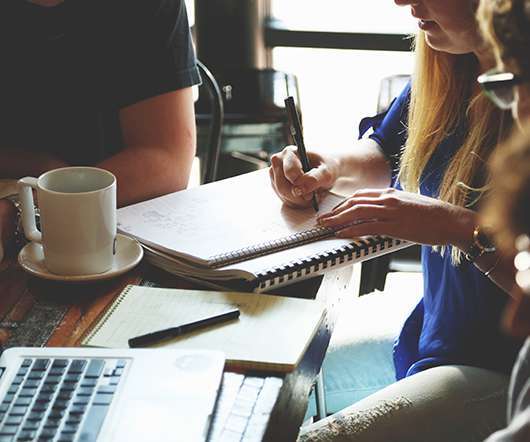 Social Production
Kapp Notes
FEBRUARY 9, 2012
Here is the concept of Social Production as Tony and I covered in "Learning in 3D." " Social production is the means by which a software operating system or a digital encyclopedia can be created without the need for a large centralized hierarchy. In the past such forms of social production were limited and bounded in nature. Today, social production is being leveraged much less by the traditional enterprise than it is by the entrepreneurial start up. They might even work together to develop some code. definition
Seven Simple Secrets to Off-the-Shelf Course Success
Advertisement
The final product shows a direct link between the training and the goals of the. Instructional design approaches, current thinking and modern production values aside, a. Seven Simple Secrets to. Off-the-Shelf Course Success. By Megan Torrance, CEO TorranceLearning. Off-the-shelf (OTS) courseware is a growing market attracting both customers and venture. capital. of learners. You're.
Organization
How to Outline a Video Production Plan
eLearning Brothers
SEPTEMBER 27, 2016
Thanks to my video production plan, I am now aware of some issues I'm going to have with the "choose your own adventure" format. wouldn't have thought of that if I had not outlined my production. This blog is the first in a series documenting the production process in producing a company video for eLearning Brothers. Here, this video will explain what I mean.
Instructional Designers and Product Managers – Traversing The Common Trail
Raptivity
AUGUST 14, 2015
I have been working as a Product Manager with Raptivity for the last 5 years. My favourite moments of this journey have been whenever I have talked to any of our customers and seen how they used Raptivity, how they visualized the product to be used, how they mapped hundreds of Raptivity interactions into various phases of eLearning course development and so on.
Product Launch Training Template (Free Download)
Bottom-Line Performance
JULY 8, 2015
If you have spent much time developing training to support product launches, you know that the need extends far beyond a single launch meeting. This is why we frequently design product launch curriculums using a three-phased approach. We have created a simple worksheet that allows you to go through the process of planning a product launch curriculum using the three phases.
Can Elearning Improve Productivity?
Origin Learning
AUGUST 19, 2014
One of the most elementary goals of any business is to increase its productivity. In an effort to increase it, innumerable studies have been conducted across organizations of different industries to determine the causes of low employee productivity. A few reasons are common to the results of all these studies: low employee motivation and poor management. Let us find out. First name.
Leaving performance reviews behind: Where to start [Guide]
Advertisement
Multi-year cycles for product. productivity and feel a lack of engagement. often correlate with productivity gains. sponsors care about such as retention, productivity, and employee engagement. aimed at increasing its focus on product. in productivity, a better co-ordination amongst. 1Making Dynamic Performance. more dynamic approach to managing. sprints.
Guide