Designed for Learning
Providers
Related Topics
Can Advanced Training Kill You?
Designed for Learning
AUGUST 30, 2016
As per Wikipedia, "The most common way in which overconfidence has been studied is by asking people how confident they are of specific beliefs they hold or answers they provide. During the practice and application phase of learning, we can provide feedback mechanisms that inform learners about what they don't know and how they can acquire the missing piece of knowledge.
From Dependence to Interdependence: The Changing Role of Learning Consultants
Designed for Learning
AUGUST 31, 2015
There is still a need for identifying learning gaps and providing the right solutions but the solutions are not necessarily in the form of courses. In his book, The 7 Habits of Highly Effective People, Stephen Covey talks about the concept of the Maturity Continuum. have been thinking about how these ideas can influence the design of learning and our role as learning consultants.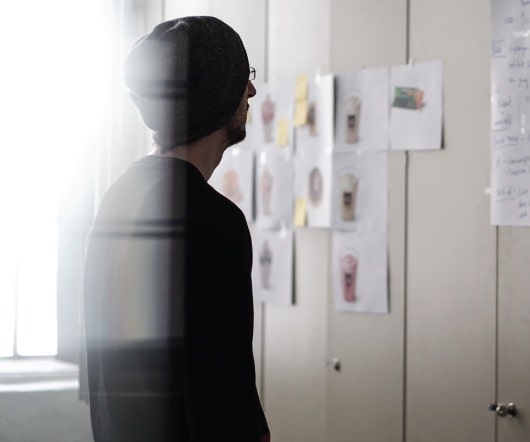 The MOOC Mantra: Top 5 Tips for Success
Designed for Learning
APRIL 29, 2013
They are more open in structure and provide the environment for participants to construct their own knowledge and perhaps find more meaning in what they already know. In February, I completed my first #MOOC course titled, E-learning and Digital Cultures (#edcmooc). At the time, this was one of six MOOCs being offered by the University of Edinburgh through Coursera. This was a 5-week course with two major themes followed by completion of an artefact to summarize the key learnings from the course. The artefact was evaluated by peers and a median grade was reported to each individual.
Transfer of Learning - Theories and Implications
Designed for Learning
OCTOBER 31, 2009
Transfer of learning is the goal of all training and learning interventions. We know that the often the learning context is different from the context of real-life application. However, the training objective is not achieved until the learning transfers from one to context to another. So, what is it that makes learning 'stick' and allows learners to use the learning immediately and in the future?
Seven Simple Secrets to Off-the-Shelf Course Success
Advertisement
but might be a little vague in providing concrete actions, so you'll need to dig a bit deeper. Providing OTS courseware in these situations has several advantages. OTS curriculum, it's fairly easy to provide training to individuals or groups whenever you. While the mainstream social media platforms can provide opportunities for. Seven Simple Secrets to. capital. You're.
Help