Designed for Learning
Providers
Related Topics
From Dependence to Interdependence: The Changing Role of Learning Consultants
Designed for Learning
AUGUST 31, 2015
There is still a need for identifying learning gaps and providing the right solutions but the solutions are not necessarily in the form of courses. In his book, The 7 Habits of Highly Effective People, Stephen Covey talks about the concept of the Maturity Continuum. have been thinking about how these ideas can influence the design of learning and our role as learning consultants.
Transfer of Learning - Theories and Implications
Designed for Learning
OCTOBER 31, 2009
Transfer of learning is the goal of all training and learning interventions. We know that the often the learning context is different from the context of real-life application. However, the training objective is not achieved until the learning transfers from one to context to another. So, what is it that makes learning 'stick' and allows learners to use the learning immediately and in the future?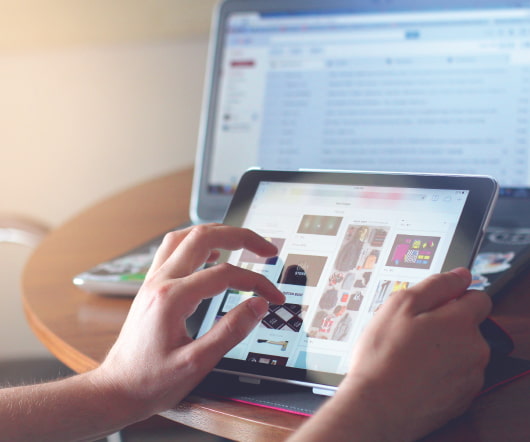 The 7 Habits of Awesome Consultants
Designed for Learning
APRIL 28, 2014
They demonstrate their competence by educating their clients and providing unique insights to enable clients to make more informed decisions. 3. In my previous post, I wrote about the 7 Habits of Awesome Clients. All relationships are give and take. Therefore, a good client is only as good as the consultant. Here are the 7 Habits of Awesome Consultants : 1. Understand Client Needs - All awesome consultants focus on client needs and existing problems instead of trying to sell ''readymade'' solutions. They are lifelong learners and build varied experience with each engagement.
Interdependence in Learning
Designed for Learning
MARCH 30, 2016
As I was researching this topic on interdependence, I came across an interesting model for distance education that talks about the degree of academic and relational support to provide to learners who are dependent versus interdependent. I recently participated in my first #pkmchat on Interdependence for Independent Learners. Why and How? What are the positive aspects of Interdependence?
Seven Simple Secrets to Off-the-Shelf Course Success
Advertisement
but might be a little vague in providing concrete actions, so you'll need to dig a bit deeper. Providing OTS courseware in these situations has several advantages. OTS curriculum, it's fairly easy to provide training to individuals or groups whenever you. While the mainstream social media platforms can provide opportunities for. Seven Simple Secrets to. capital. You're.
Course