Learning Visions
Providers
Related Topics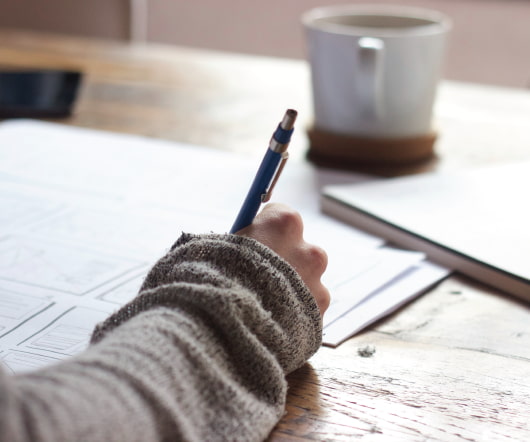 Getting a job as an Instructional Designer
Learning Visions
SEPTEMBER 28, 2011
You have to provide some proof of your capabilities and at the very least be able to point to a really kick ass portfolio of design treatments or even courses you've built (or collaborated on with someone else). that provides some good discussion and practical tips. I get a lot of emails from people asking me how to break into the ID field. This post is my response to those emails.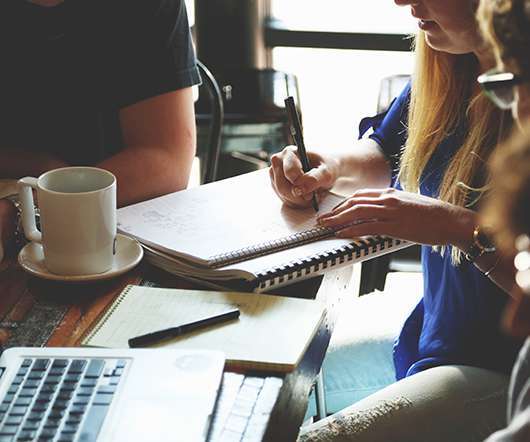 Karl Kapp "The Case of the Disengaged Learner" #ATDTK
Learning Visions
JANUARY 14, 2015
More tips: Provide multiple scenarios First person thinkers (drop someone into a situation and you have to go solve some problems. These are my liveblogged notes from Karl Kapp''s session at ATD TechKnowledge, happening this week in Las Vegas. Forgive any typos or incoherencies. Karl Kapp professor of ID at Bloomsburg University, author of a lot of great books on eLearning, and general eLearning smarty pants. The average person checks their cell phone 150 times a day - that''s nine times an hour. Smartphone users spend 2.5 hours a day on their phones, some of that playing games.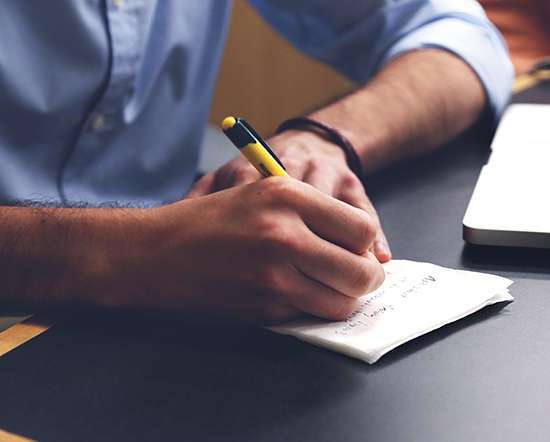 Will Thalheimer, Subscription Learning: A Fundamentally Different Form of eLearning #LSCon
Learning Visions
MARCH 19, 2014
He''s been talking about subscription learning--moving away from single learning events to provide experiences that ensure better retention and on the job application. Widely spaced repletion can provide the best retention results. You can use lots of different tools and tech to provide spaced learning: email, text, e-learning Use delayed emails (this is easy to set up in Outlook). You can provide a test -- give them a subscription learning thread and then give them an authentic test to "prove". Forgive me any typos or incoherence. Will Thalheimer, PhD. JC Kinnamon).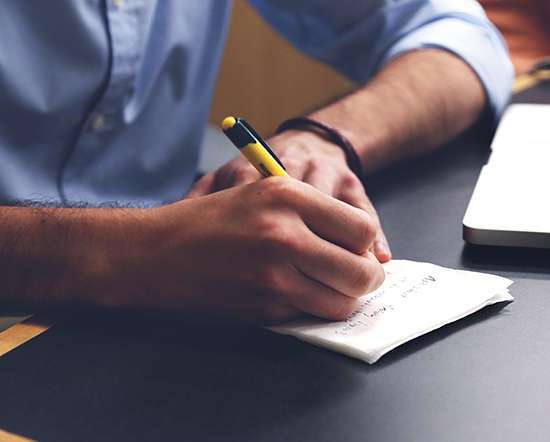 Design for How People Learn by Julie Dirksen @usablelearning
Learning Visions
NOVEMBER 30, 2011
She explains theory in easy-to-understand terms, provides lots of examples and real world situations to help you see how you can apply the principles she's talking about to your elearning programs. If it's possible to be in love with a book, then I am in love with this one. Best part is she writes in a real, human voice – very accessible.
6 Tips for Providing Value to the Modern Corporate Learner
Advertisement
6 Tips for Providing Value to the Modern Corporate Learner Enable Continuous. know and learn – whether it be internally, on the job, or via other experiences. 1 3 2 Meet Them Where They Are (Social) A great advantage provided. Learning Think outside the box. and expand training. options beyond formal. learning. anytime, anywhere, and from any device. Fully Embrace. for L&D holds that.
Virtual World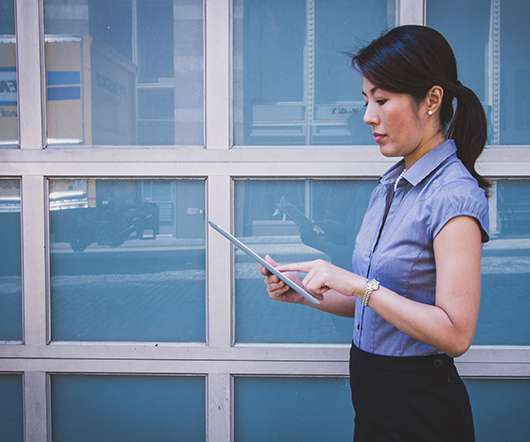 Ethan Edwards: 5 Most Important Analysis Questions You'll Ever Ask #devlearn
Learning Visions
NOVEMBER 3, 2011
many authoring systems don't support design – they provide formatting options. Need to provide meaningful consequences. Can you show me an active demo, a detailed sim, or provide an opportunity to directly observe the desired performance? My live blogged notes with session with Ethan Edwards of Allen Interactions (www.alleninteractions.com). Same issues we're dealing with in elearning today that we were dealing with 30 years ago. Better elearning, better processes! ADDIE…we've heard of it, is it iterative? Regardless of what you do – you need analysis/backgrounding.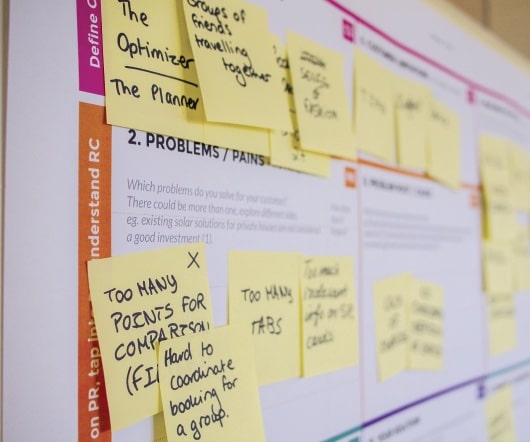 Ruth Clark: eLearning and the Science of Instruction: A 10 Year Retrospection
Learning Visions
DECEMBER 13, 2011
We need to provide guidance and structure. These are my live blogged notes from December 13, 2011: eLearning Guild Thought Leaders Webinar Ruth Clark and Richard Mayer's book e-Learning and the Science of Instruction: Proven Guidelines for Consumers and Designers of Multimedia Learning – now in its 3rd edition. An expert in evidence-based elearning – author of seven books! Ruth@clarktraining.com Let's reflect back on the three editions of the book – what's stayed the same and what's changed? Technology has changed! Smart phone…search functions…facebook/web 2.0…gaming…the new family?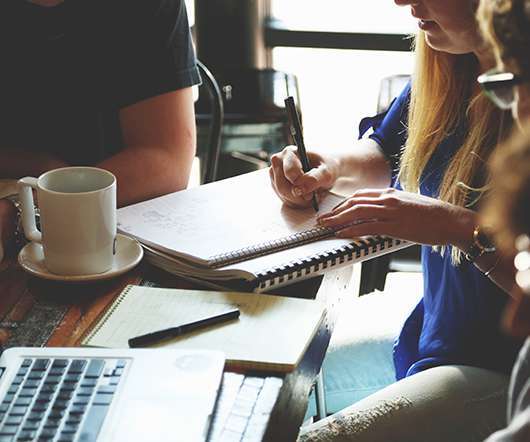 Building a Learning and Performance Support Ecosystem (Steve Foreman) #elguild
Learning Visions
DECEMBER 17, 2014
And we see a trend to provide more options for learning within the work environment and the workflow. That will help you identify where to provide work-based solutions. eLearning Guild online webinar with Steve Foreman (InfoMedia Designs). These are my live blogged notes. Here''s the event page describing the webinar. What is an ecosystem and why build it? To enhance individuals and orgs by connecting people with a broad range of techs that drive performance. ALL of these are included in an ecosystem. with more on-demand training. The six components? Where do you start?
Clark Quinn on Designing Mobile Learning (Audio Interview)
Learning Visions
APRIL 14, 2011
If you're involved with training, I suspect the push for providing mobile solutions is getting stronger. Mobile Learning – seems to finally be tipping. Companies are starting to distribute iPads to their sales teams; practically everyone in corporate has a smart phone now. Start by listening to my recent interview with Clark Quinn. mobile mlearning clark quinn
Seven Simple Secrets to Off-the-Shelf Course Success
Advertisement
but might be a little vague in providing concrete actions, so you'll need to dig a bit deeper. Providing OTS courseware in these situations has several advantages. OTS curriculum, it's fairly easy to provide training to individuals or groups whenever you. While the mainstream social media platforms can provide opportunities for. Seven Simple Secrets to. capital. You're.
Course