Living in Learning
Providers
Related Topics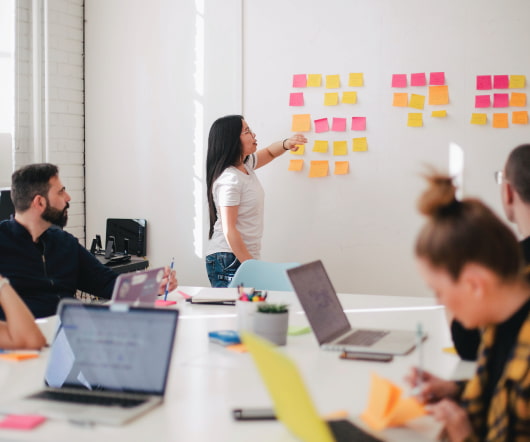 An Evolving Ground Zero for Training Solutions
Living in Learning
AUGUST 23, 2012
These pressures beg the question, "Why would we not provide a learning environment that supports our workforce that is any less continuous?" Dramatically increased urgency to remain competitive, regardless of business specialty, has come upon us in the form of continuous velocity – of continuous demands for flawless performance – of continuous demands for agility to adapt to an ever-changing competitive and regulatory work environment. Clearly, the rules of engagement for training have changed. We are facing a tipping point. We need different results. That means doing things differently.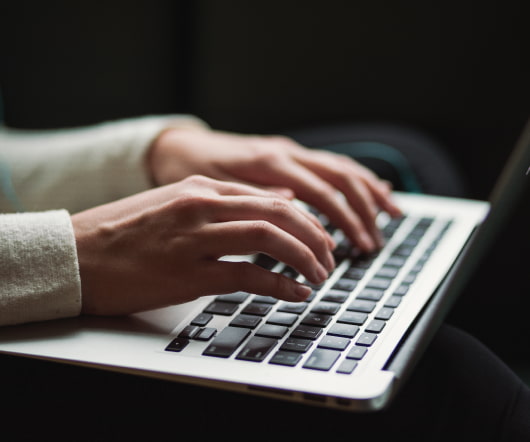 The Learning Continuum – Using the PDR Design Model
Living in Learning
AUGUST 14, 2009
Preparation – the learning phase where the objective is to provide activities that contribute to a state of readiness in the learner. Permit me to provide some substance around work context. This concept of a learning continuum and the PDR Model provides a viable framework for re-invention. Many of us cut our professional learning design teeth using the long-held tradition of the ADDIE instructional design (ISD) model. In our blogosphere I have heard how "old school", and in some cases, how obsolete this foundational design model from the 1960s has become. training. below).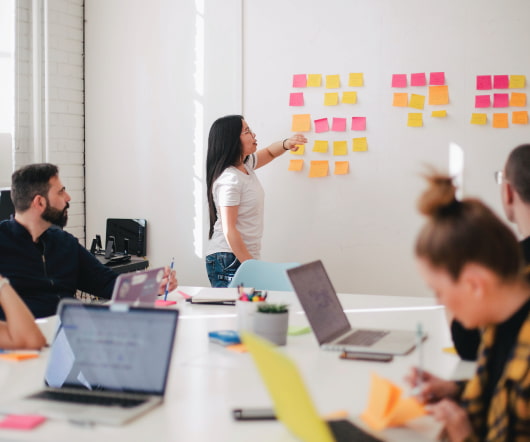 Can Tech Save Education? 5 Ways It Could Be Done
Living in Learning
AUGUST 21, 2012
Experts agree that technology can save education if it is used by prepared teachers who can provide guidance to their students. Two-thirds of all new job in the U.S. require post-high school education. With the rise in high school and college drop outs, the United States is scrambling to keep the attention of its students and develop a positive way to keep them involved. The Internet is the driving force for all technological innovations. Some specific examples of technology saving education include.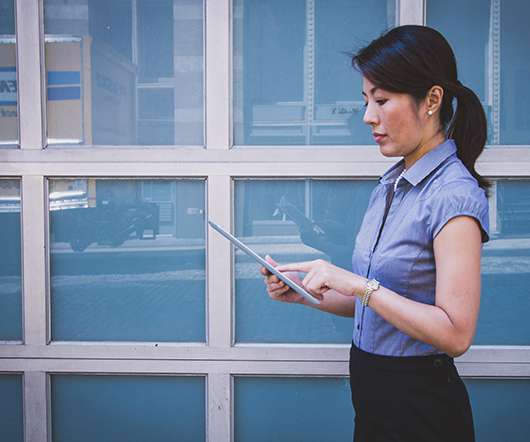 When Does a Cloud-based LMS Make Sense?
Living in Learning
JULY 12, 2012
There was something about having my own staff running my own servers behind my own firewall that provided a sense of security and control. A few years ago, I am quite certain, I would have been fighting this "cloud" concept tooth and nail. To an extent it did, and the IT staff would be the first to man the ramparts to fight off having anything living outside the firewall – much less allowing anyone outside to get into our systems. feel their concern, and I respect the need to protect the network and data resources behind the firewall.
Seven Simple Secrets to Off-the-Shelf Course Success
Advertisement
but might be a little vague in providing concrete actions, so you'll need to dig a bit deeper. Providing OTS courseware in these situations has several advantages. OTS curriculum, it's fairly easy to provide training to individuals or groups whenever you. While the mainstream social media platforms can provide opportunities for. Seven Simple Secrets to. capital. You're.
Help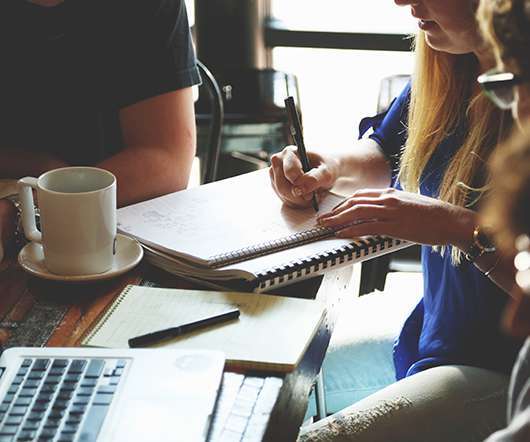 Covert Consulting: A Survival Competency for Today's Training Organizations
Living in Learning
NOVEMBER 25, 2009
Acquiring and applying good consulting practice is no longer a luxury if you provide training solutions. The phone rings early, and I answer without the benefit of my first cup of caffeine. The Senior Vice President of Sales and Marketing is on the line being his usual all-business self, even at 7:05am. He makes a simple request – "If we're going to become a world-class Marketing organization, we're going to have to fix the Marketing University catalog.". gave him my standard consultant's reply. Additionally, I think it critical to know what success will look like. Figure 1. And we did.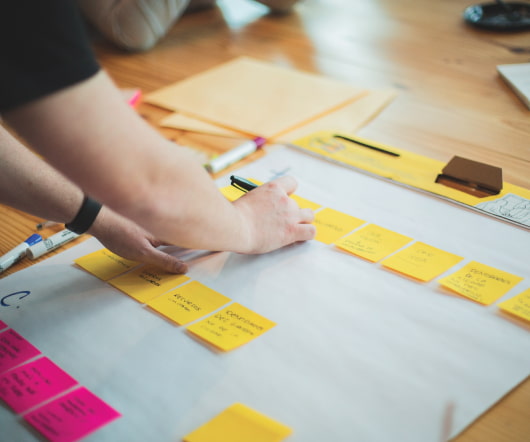 Change Leadership: When Change Management Is Not Enough
Living in Learning
SEPTEMBER 11, 2009
Provide a process for frequent formative evaluations throughout the timeline to fine tune and align (or re-align) an effective leadership approach. Provide a robust, two-way, feedback loop across multiple levels of the organization to ensure consistently aligned communications. Ask any IT professional if they have a repeatable process for Change Management (CM) and you can expect an unequivocal "Yes we do!" as the response, and likely suffer a sideways glance wondering what motivated such a ridiculous question. This all makes perfect sense, right? What is at risk if I fail?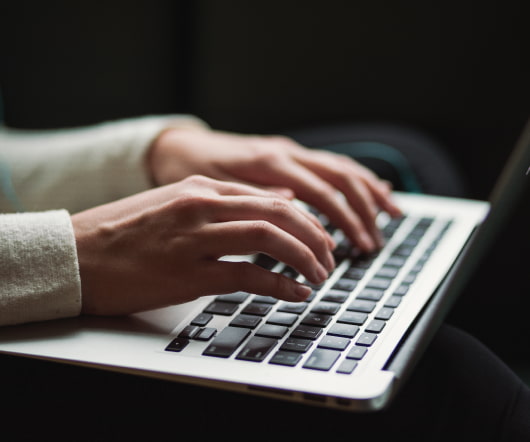 Training to Learning – The Impossible Shift
Living in Learning
JULY 31, 2009
This linkage provides a critical thread of continuity necessary to reinforce learning in the post-training work context. Now that title should generate a ripple or two on the pond, especially when I have been so vocal about the need for just such a shift. So…is this post a confession that I have changed my mind? Not quite. Not even. If anything, I am more passionate than ever, but over the years, I have gotten smarter about moving around obstacles that stifle momentum rather than fight through immovable walls of opposition or resistance. It is NOT a shift. No problem. No problem.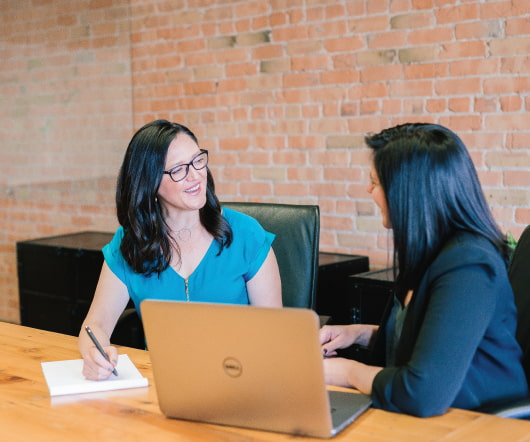 The Future of Learning is Not Now!
Living in Learning
JULY 24, 2009
The need demands we provide an increasing percentage of learning solutions in the context of our work , not as a separate, disconnected transaction. I realize this may stretch the pretext of a cute catchphrase, but it seems appropriate this afternoon. The future of learning truly is NOT now because we are not ready for it…nor are we at a state of readiness even if it were now. The program hosted by Tony Karrer with support from Jay Cross, Harold Jarche, and Ray Jimenez, all recognized names in the learning industry, was a successful effort. could not agree more.
Microlearning Whitepaper: Small Bites, Big Impact
Advertisement
been providing lukewarm results for years. techniques and solutions that provide more impactful methods for improving employee. But microlearning offers far more than that: • It adapts to the pace of today's business and meets the needs of your modern learners, providing learning in short bites that are fast and easy to absorb. Aside from providing access over the.
Behavior