The Learning Generalist
Providers
Related Topics
Using Gamification to create a Blogging Culture
The Learning Generalist
JANUARY 23, 2015
For our purpose, the corporate social network provided a great, low-entry-barrier platform for first time bloggers. The big visible wall in the office will provide the information radiator for this change. (This is a rehash of a co-authored blogpost with my colleague Gayathri Sekar ) Our story begins in ThoughtWorks Pune, somewhere in October. It was then that we had an epiphany.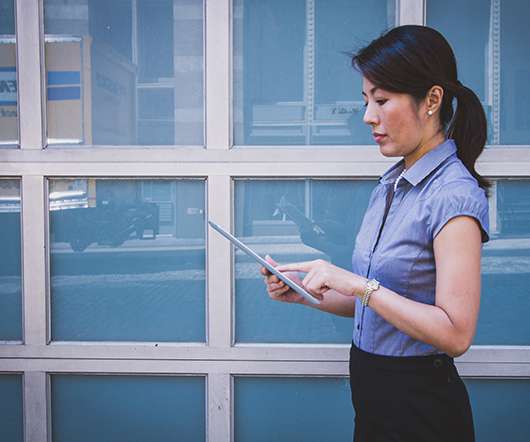 Why my daughter doesn't deserve school
The Learning Generalist
AUGUST 13, 2013
know that my family may have preferred factory school because of the ''formula'' it provided. It''s a provocative title isn''t that one? It''ll probably set the alarm bells ringing among proponents of the right to education. guess it may have incensed feminists as well. Before I put you through that misery though, let me share my basic premise. School is unlikely to give me any of that.
4 Lessons Photography has taught me about Learning
The Learning Generalist
JULY 5, 2011
This is a curious bird and to watch it fish can provide hours of entertainment. If you follow me on the web, then you perhaps know that I'm big on photography. absolutely love taking pictures - my Flickr stream with about 13000+ pictures will tell you just that. I'm no pro, but something makes me feel I've gotten better with time. All I wanted to do was capture every moment of my life.
Knowledge Management in the age of Social Media
The Learning Generalist
MARCH 21, 2011
Over a period of time they use metadata such as tags, ratings and comments to provide a layer of information and commentary to the content. User commentary, ratings and flags provide a layer of quality control over the content, helping all members of the community find the best content for the purpose. Content also doesn't come up as a result of an imposed structure.
Seven Simple Secrets to Off-the-Shelf Course Success
Advertisement
but might be a little vague in providing concrete actions, so you'll need to dig a bit deeper. Providing OTS courseware in these situations has several advantages. OTS curriculum, it's fairly easy to provide training to individuals or groups whenever you. While the mainstream social media platforms can provide opportunities for. Seven Simple Secrets to. capital. You're.
Course
Preparing For Serendipity - A Crucial Knoweldge Work Skill
The Learning Generalist
APRIL 4, 2011
It may seem that if someone provides you packaged, neatly organised content then you'll be happy, but the reality is quite the contrary. The truth is that you don't need a fancy iPad to provide you the right kind of organisation. Before I begin today's blogpost, I have to mention the biggest event in Indian cricketing history over the last three decades or so. Just believe!
I'm Sorry - Training isn't a Bad Word
The Learning Generalist
DECEMBER 18, 2010
We rely on communities of practice and social learning to stretch beyond the best practice education that elearning provides. "We're dropping use of the word 'training.' Replacing it with learning? Training materials? Training materials? We don't need any stinking training materials Training is a turn off! Learning is what I go for. Training is what you do to me. Sumeet Moghe, 2009.
Your Brain on Graphics with @elearningcoach
The Learning Generalist
MARCH 24, 2011
It provides fewer distractions, it takes less time to percieve, it minimises load on working memore and it's easier to encode this in our long term memory. Charts and diagraphs, graphs, maps, timelines, visualisations, etc provide an abstraction of the real images. I've just run into Connie Malamed 's sessionabout research around visuals and I'm late. Here's what she's covering.
The Agile Elearning Design Manual - Agile Re-explained
The Learning Generalist
JUNE 14, 2009
We know that when we provide a service, its the people that provide the service that matter the most. In my last post we looked at the problems with our existing approach to building elearning. In summary, the problems we noticed were: A lack of shared understanding within the team, about the the customer's learning problem. The delay in seeing working pieces of elearning.
Microlearning Whitepaper: Small Bites, Big Impact
Advertisement
been providing lukewarm results for years. techniques and solutions that provide more impactful methods for improving employee. But microlearning offers far more than that: • It adapts to the pace of today's business and meets the needs of your modern learners, providing learning in short bites that are fast and easy to absorb. Aside from providing access over the.
Performance Support